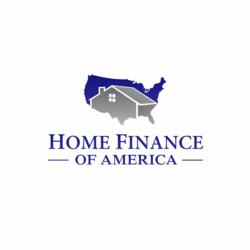 Philadelphia, PA (PRWEB) December 05, 2012
Home Finance of America, one of the nation's leading online mortgage lenders, has decided to reduce their interest rates and origination costs during the 2012 holiday season. As of December 4 2012, qualified borrowers are able to obtain a 30-Year Fixed Rate Mortgage at 3.125% with no origination points (APR 3.256%). Qualified borrowers interested in a shorter loan term are able to opt for a 15-year fixed rate mortgage at 2.625% (APR 2.783%). The historically low interest rates being offered, in most cases, present homeowners with significant financial benefits even if they have refinanced their home within the last two years.
Mortgage companies like Home Finance of America have become savvy enough in the competitive refinance market to offer low cost refinancing options in conjunction with the most competitive interest rates in the mortgage industry. Traditionally, the lowest mortgage rates would often come with the highest origination cost which could offset the financial benefits of a low rate. While Home Finance of America's, low rate and low fee strategy may result in lower profit margins for the company, the lost revenue can be made up by an increase in loan origination volume. In the end, with pricing structures like Home Finance of America's the consumer wins and receives a low rate without the high closing costs.
The holiday incentives offered by Home Finance of America are vast. In many cases, Home Finance of America is willing to waive traditional closing costs such as appraisal fees and the abundant risked-based pricing adjustments that seem to hit many customers with additional closing costs. The best way to see what options are available is to speak with a loan officer from Home Finance of America directly at 1(800)358-5626. Home Finance of America's loan officers are available seven days a week and are all highly experienced and motivated to deliver the best deal to their customers.
It is important for customers considering a refinance to act quickly as the low rates and other incentives being offered will not last forever. With financial instability on the horizon, this holiday season may serve as the best time to refinance. Waiting until after the New Year may be too late.
More information about Home Finance of America's loan programs and interest rates can be found on the company's website http://www.HFAmerica.com.
About Home Finance of America:
Home Finance of America is a direct lender and will lock-in low rates for borrowers at the time of the application. Home Finance of America has an A rating with the Better Business Bureau. As such, you can be assured their customer service is the best in the mortgage business.
Home Finance of America is headquartered just outside of Philadelphia, PA. The company has specialized in originating low rate residential loans to qualified borrowers since 1993. They are a national leader in online mortgage lending. Loan officers are available seven days a week by calling 1-800-358-5626. Borrowers can apply by phone or online at http://www.HFAmerica.com.