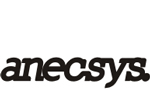 Melbourne, AU (PRWEB) December 06, 2012
Anecsys Translation has been honoured with a HIGHLY REGARDED accolade in this year's Cool Company Awards in the category of Global Growth and a THUMBS UP for the category of Online Business.
"Although we (Anecsys) weren't finalists, it's really great to see we're on the right track at such an early stage in our (business) lifecycle" said Mark Saba, founder & CEO of Anecsys. "We are very proud to have achieved an award in 2 categories and optimistic on our chances next year".
"Judging takes into account far more than mere business variables, such as revenue and wealth" said James Tuckerman, Editor-in-Chief, Anthill Magazine. "The criteria are geared to consider other qualities, from the disruptive nature of the product or service to the culture of the organisation"
The Cool Company Awards is a national program that was developed in 2006 to recognise Australian companies that are doing things differently to bring about positive change. Over 700 aspiring 'cool companies' were nominated for the 2012 awards, making 'The Cools' one of Australia's largest business awards programs. Winners will be announced at an Anthill Magazine event on the 6th December 2012.
About Anthill Magazine
AnthillOnline.com is a digital business magazine that celebrates creativity, inspiration and commercial ingenuity, providing a fresh, exciting and practical perspective on Australian business in a global world. It is home to the Cool Company Awards, the 30under30 and the Smart100. It's where ideas and business meet.
About Anecsys
By combining the power of proprietary translation technology with thousands of talented translators, Anecsys helps companies of all sizes translate and manage multi-language content faster and more accurately. Covering more than 80 languages, Anecsys empowers its' global client base to reach over 138 countries. To learn more about Anecsys Translation please visit http://www.anecsys.com