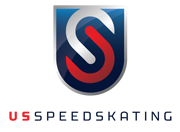 Coaching has been a passion for more than 15 years and it feels great to get the chance to do it again.
Kearns, UT (PRWEB) December 04, 2012
After having participated in six Olympic Games and more than 150 World Cups, Guy Thibault is returning to the U.S. to become the Head Coach of US Speedskating's Short Track National Racing Program (NRP). Thibault will take over the NRP as of December 13, 2012.
"We are thrilled to have Guy as our new Head Coach. He brings a wealth of knowledge and experience to this position," said Mark Greenwald, Executive Director of US Speedskating. "Having coached athletes from around the world, and having competed in the Olympics as a Speedskater himself, Guy brings a unique perspective, fresh ideas and certainly understands the drive of an elite athlete."
Although Thibault starts his new job later this month, he will not assume coaching duties until after the upcoming U.S. National Short Track Championships, scheduled for December 20-22, 2012, in Kearns, UT. Interim Head Coach Steven Gough will continue to coach the NRP athletes competing in the National Championships.
"I'm thrilled to be back with US Speedskating, especially in a head coaching role," said Thibault. "Coaching has been a passion for more than 15 years and it feels great to get the chance to do it again."
A Canadian native, Thibault competed in Long Track Speedskating in both the 1988 and 1992 Olympic Winter Games. Most recently, he served as a High Performance Advisor to the German Speedskating Federation (2010-present) and has consulted to the Russian Skating Union. From 1995-98, Thibault was the Head Coach for the U.S. National Long Track Team, Head Coach of the Canadian National Short Track Team from 1998-2006 and then worked at US Speedskating as the High Performance Director for both Long and Short Track from 2006-2010.
The next Short Track competition will be the U.S. Championships, being held at the Utah Olympic Oval in Kearns, UT from December 20-22. Racing begins each day at 11:00 am MST. The overall National Champion for men and ladies will be decided, along with the roster for the winter World Cup Team.
ABOUT US SPEEDSKATING
US Speedskating is a non-profit organization recognized by the United States Olympic Committee and the International Skating Union as the governing body for the sport of speedskating in the United States. Its mission is to be one of the premier speedskating organizations in the world through excellence in leadership, development and performance. To date, US Speedskating has won 85 Olympic medals, making it the most successful winter sport in the U.S. In addition to its elite programs, US Speedskating is responsible for the grassroots development of speedskating.
Contact:
Tamara Castellano
tcastellano(at)usspeedskating(dot)org
435.901.3396