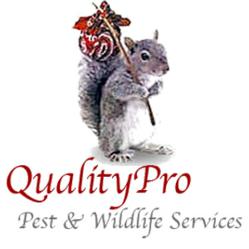 The service guarantee was one reason why we decided to use this particular company.

-Sana of Westche
Tarrytown, New York (PRWEB) December 07, 2012
The wintertime usually means that many of Mother Nature's small critters will hunker down and bunk in for the cold and long winter months. Hibernation sets in and a long slumber is on the docket for most of the nuisance critters of Westchester County, New York. However, there are a few varieties of small critters that are not going to sleep and have the warm and inviting homes of Westchester County squarely in their sights…
Tree squirrels and flying squirrels are some of the most common wintertime pests as they are active year round, gathering and storing food during the warm seasons for usage during to cold seasons. Unfortunately, these fuzzy pests also seek out food sources that usually include the basements and sheds of homes and businesses and by the time homeowners and business owners find out about it, the damage has been done. Ruined grains and feeds, all contaminated with the waste products of uninvited squirrels and flying squirrels, usually go to waste at the expense of the owner. Luckily, there are professionals in the Westchester County area that specialize in the removal of squirrels and flying squirrels from homes and businesses.
The highly knowledgeable staff at QualityPro Pest & Wildlife Services has been offering squirrel removal services in Westchester County for years and they know all there is to know about how squirrels enter buildings and structures, how they find their sources of food, and how to stop them in their tracks. In fact, QualityPro Pest & Wildlife Services is so confident in their services that they are offering a free initial home or business inspection with 10% off of the first service call for all new clients! This offer is valid all they way through to the New Year and is available for all new clients.
Currently, QualityPro Pest & Wildlife Services is servicing the Westchester County area and surrounding cities and municipalities by providing rapid and humane tree squirrel and flying squirrel removal services at a low cost. The gift of security and peace-of-mind can be given this holiday season at 10% off the first visit by contacting Jim at QualityPro Pest & Wildlife Services in Westchester County, New York.