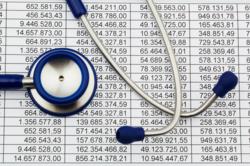 American patients should seek cost-saving healthcare from reputable sources wherever possible.
(PRWEB) December 06, 2012
Together with HealthPrize Techonologies, Capgemini Consulting, a global strategy and transformation consulting firm, has conducted a study that addresses revenue lost by the pharmaceutical industry due to patient non-adherence with respect to prescription drugs. And while the report recommends adherence be a top priority for the pharmaceutical industry, it does little to address the reasons for non-adherence which is associated with the growing costs of pharmaceuticals.
An executive summary of the report highlights the seriousness of medication non-adherence. Not only is the pharmaceutical industry losing an estimated $188 billion annually in the United States alone, but based on a detailed review and analysis of claims-based adherence literature and data, the Capgemini/HealthPrize report also estimates financial losses to exceed $560 billion worldwide. Interestingly, "the market assumption relied upon to date, and quoted extensively, has been $30 billion globally," which is clearly a severe underestimation of lost revenue. Indeed, an article published on pharmatimes.com says "the loss represents 59% of all pharma revenues, which were $320 billion in the USA and $956 billion globally in 2011."
In Patient Adherence: The Next Frontier in Patient Care, Capgemini Consulting highlights the cost of non-adherence. "Patient adherence levels vary between 50% for depression to 63% for enlarged prostate" and "on average adherence levels drop over the course of the patient journey from 69% of patients filling their first prescription to 43% continuing their treatment as prescribed after 6 months." Clearly, non-adherence has a significant impact on insurers, employers, and patients and the costs of non-adherence are not limited to lost pharmaceutical revenues. Still, the report indicates that the financial losses resulting from medication non-adherence are a problem across a wide range of chronic conditions from primary care conditions such as diabetes and hypertension to more serious conditions including HIV and cancer.
Dr. Paul Zickler, co-founder of leading online pharmacy DoctorSolve.com expresses his belief that non-adherence is for a large part due to the cost of medications. "In recent years, we have seen a wealth of research indicating patients neglect to fill prescriptions simply because they cannot afford them. When a budget crisis arises, patients are often forced to choose between healthcare costs and other basic living costs." There is clear evidence to support this statement. In 2007 the Journal of General Internal Medicine published Patients At-Risk for Cost-Related Medication Non-adherence: A Review of Literature which found "19 studies with empirical support for concluding that certain patients may be susceptible to cost-related non-adherence" and "research has established consistent links between medication non-adherence due to costs and financial burden." Similarly, ConsumerReports.org published a report that indicated "that difficulty paying for healthcare – including prescription drugs and other medical bills – remains the top financial problem for American households."
In response to these findings, Dr. Zickler recommends that "American patients should seek cost-saving healthcare from reputable sources wherever possible." As DoctorSolve.com is a reputable and licensed online pharmacy operating out of Canada, Dr. Zickler continues by encouraging "American patients to access safe and affordable drugs from reputable online pharmacies that are recognized by the Canadian International Pharmacy Association (CIPA). At DoctorSolve.com we offer safe and affordable medications ,often at more than 50% discounts and we believe these cost savings would go a long way to addressing medication non-adherence."
Moreover, Dr. Zickler goes one step further and identifies big pharma's responsibility in non-adherence. "If drugs were priced more affordably, patients under financial stress would not so readily avoid filling prescriptions. Of course, the irony is that big pharma would likely drastically improve revenues if drug prices in the United States and worldwide were more reasonable."