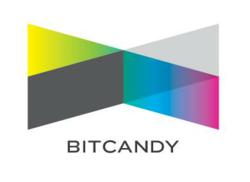 the definitive music filter
New York, New York. November 24, 2012. (PRWEB) December 06, 2012
In today's world of countless Facebook, YouTube, Soundcloud, Bandcamp and Music Blog pages, record companies no longer discover the most promising new artists. Instead, today anyone with an Internet connection can be responsible for finding the next great music act.
BitCandy, a music filter based in Los Angeles, embraces this new reality with their latest initiative, the Curator program. This program encourages anyone who unearths a new musical talent to share their best new songs, and if BitCandy's editors agree that the artist is indeed amazing, the fan will receive credit for their discovery, as well as the opportunity to earn money and gain the social credit and exposure from their find.
It's too often that the first fans who really discover an artist receives no recognition or reimbursement, even though without this advocacy, the musician may still be unknown. In fact, a record company executive often takes all the public and social credit, as well as the benefit of monetary earnings from the hard work from that first true fan base.
BitCandy has identified this as a greatly flawed system, as well as a fantastic opportunity to reward the fans first on the scene. With the popularization of social media, it is now possible for anyone to find an unmapped musical artist. "Take one such example like "Gangnam Style" by PSY. Almost overnight an unknown artist can spread like wild fire with the right song and video. BitCandy is positioning themselves as a music filter providing this type of road map but instead with a specific focus for indie, electronic dance music and alternative pop," said Daniel Ragnar, a representative of BitCandy. However, this is only the first step.
With the Curator program, once an unknown artist is accepted, the fan's discovery is time stamped, where they also receive a Curator Badge and a personal profile that appears on BitCandy's home page. This ensures that no matter what anyone claims, there will always be documented proof that this person was among the first to make the discovery. Beyond the social authority, BitCandy also offers actual cash rewards. If the same Curator submits five approved discoveries, BitCandy will reward them $100.
BitCandy is not just composed of a leading indie music blog, or the new Curator program, it's also a different, unconventional new digital record label. If BitCandy signs an artist through the Curator program to their label, BitCandy will give a share of 20% made from the artist to the Curator who originally submitted. This way the fan who originally discovered the band has the opportunity to make real revenue and also grow with the band as they do.
BitCandy was founded in 2012 to provide music lovers an alternative to the traditional music sources. Branded as "the definitive music filter," BitCandy works with its listeners to share and discover the most outstanding music being created. The site offers a cutting edge music blog, reviews on music, music charts, free online radio and endless music discovery opportunities for anyone obsessed with great music.