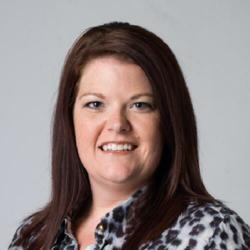 I have spent the last 10 years building a network of care providers that I would send my grandma, she was the most important person in my life and I dedicate this company to her" Founder Hannah Rues
Kansas City, MO (PRWEB) December 06, 2012
Senior Service Concierge, LLC brings over 30 local professional social workers and case workers to meet the growing needs of seniors and their families in the Kansas City Area.
Senior Service Concierge meets the emotional needs of the senior and family and give the family a sense of security when their senior is alone. Trained professionals and case managers work with the family to create individual plans for every senior from phone calls to daily visits.
Unique service offerings like, Our Daily Chat (SM), "Just Checking In" and "Connections" in addition to the current extensive menu of offerings make Senior Service Concierge the effortless choice while caring for a senior.
From on-call assistance daily check in's - Senior Concierge Services offers unique concierge service for all of non-medical needs.
▪ Shopping
▪ Medication reminders
▪ Assistance with meal planning and preparation with considerations for special diets.
▪ Transportation and advocacy at health-care appointments.
▪ Assistance with reading and processing incoming mail as well as paying bills.
▪ Arrange and participate in community activities, hobbies, and events.
▪ Arrange for and supervise household repairs, housekeeping service, grounds maintenance, delivered meals and catered events.
▪ Assist in learning how to use, and setting up computer, Internet and cell phones.
▪ Consult with medical providers to support senior's medical situation.
▪ Research, critique and suggest options for "next level of care".
Senior Concierge Services provides tailored services for ever senior and their family. Caring for parents, grandparents and other loved ones can cause stress on the family, in some cases leading to divorce, job loss and illness. Senior Service Concierge understands and works to take the stress our of caregiving.
Senior Service Concierge has built a reliable, network of over 150 trusted service providers who have been vetted to the highest standards to help protect families and take the anxiety out of picking a service provider. Founder Hannah Rues personally knows how important picking providers is to a family, "I spent my late 20's caring for my great aunt and great grandma – I found the lack of professional service providers appalling and I have spent the last 10 years building a network of care providers where I would send my grandma -- she was the most important person in my life and I dedicate this company to her."
Founder Hannah Rues has spent a lifetime caring and serving people with a focus on seniors. Growing up she was involved in caring for aging family members. At 16 her first job was working at a nursing facility planning activities for and with seniors. She earned a dual degree in Social Work and Gerontology in college following by internship at the Agency in Aging organization, she has continued to work and volunteer in this field. Senior Service Concierge is a natural progression in this drive to help seniors and their families with the very best non-medical care to enhance their lives.
###
Senior Service Concierge is committed to providing extraordinary services for seniors and their families. This means being the providers of personalized services to ensure that seniors can continue to have amazing lives in their own homes, as well as essential services that secure this ability. This also means assisting those seniors who reside in nursing and assisted living facilities to continue to have the quality experience they deserve.