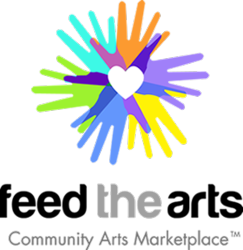 "Feed The Arts provides a great platform for artists like me who need an avenue to get funding or connect with some of the top service providers in our industry". Carmen Magro - Musician
New York, NY (PRWEB) December 06, 2012
http://www.Feedthearts.com (FTA) The Community Arts Marketplace!, the unique online Community Arts Marketplace that supports, promotes and advances the arts, announced today their first fully funded and professional produced project. FTA provides artists in the music, film, visual arts, and literature genres with the necessary tools to complete their creative journey, including funding, production, distribution, and merchandising. The free membership site connects fans, artists and service providers with the goal of advancing artist's careers.
Carmen Magro, a musician from Philadelphia, is the first artist to get a project fully funded using the FTA platform. This platform differs from other crowdfunding sites because it connects artists with service providers that ultimately provide the services to help the artist complete their creative project. Although Carmen has been writing since he was a teenager, he has only been performing his Americana music over the last few years.
Carmen will be producing a song with SkyeLab Music Group, a New York City based music production and marketing firm that he selected from the FTA quality network of service providers. "Feed The Arts provides a great platform for artists like me who need an avenue to get funding or connect with some of the top service providers in our industry. It also provides me a place to sell my merch and connect and build my fan base – all in one place," comments Magro.
Arty Skye, Music Producer and President of SkyeLab Music Group added, "Feed The Arts is a useful online community where service providers can post their services and connect with existing and new artists to build their business. We get paid directly by Feed The Arts when a project gets fully funded and the artist gets the services they need to pursue their goals – it's essentially a win-win situation for all involved."
Since getting the project funded in August, Carmen has recorded his music, which will be released on The FTA website (http://www.feedthearts.com) in December. To learn more about Carmen and listen to his new song and other music, as well as browse many other artist's work visit http://www.feedthearts.com.
About Feed The Arts (http://www.feedthearts.com)
FTA is a unique online Community Marketplace that is exclusively dedicated to supporting, funding, and promoting the arts. FTA focuses on funding creative projects in music, film, visual arts, and literature. The FTA community includes fans, artists across all genres and formats, and service providers (i.e. organizations that help the artist produce, distribute, merchandise or market their work).With our virtual currency, Helping Hands, fans can either donate their time and /or money to support artists and buy artist merchandise, including event tickets.
About SkyeLab (http://www.skyelabmusic.com)
Since opening SkyeLab Studios in 1994, Arty Skye has worked with major artists such as Madonna, Will Smith, Alica Keys, Queen Latifah, Santana, Missy Elliot, 98 Degrees, Sisqo, Mya, and Pink. By using established industry professionals SkyeLab produces radio ready, high quality music and masters at affordable rates. SkyeLab also provides professional photography services, music promotion and marketing, worldwide online distribution and professional.