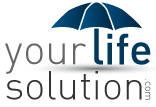 Chicago, IL (PRWEB) December 05, 2012
YourLifeSolution.com, a website that provides quotes for life insurance, is making significant changes to their website's software in 2013. These changes will make it possible for life insurance applicants to more accurately assess their own health rating. Eric Smith, the founder of YourLifeSolution.com, believes this will significantly benefit consumers by making it possible for them to confidently estimate the final cost of their own life insurance. "More and more consumers want a quote, click, print business model to exist within the realm of life insurance. Although this business model is still fairly unfeasible due to all of the nuances that exist within life insurance underwriting, it's always my goal to get closer to a turn key system for providing life insurance quotes online", said Eric Smith.
The proposed changes to the site include adding a health analyzer plug-in that will tell consumers what health rating they can expect based on common factors such as their total cholesterol and tobacco consumption, and videos which outline common ailments and the health rating of applicants with them. "Making these changes will help further differentiate my service from the typical life insurance websites that simply harvest user's information and provide no actual value. Quotes for life insurance are much less of a chore to obtain through services like mine because my interests are congruent with the customer's", said Eric Smith.
Consumers interested in obtaining quotes for life insurance are invited by YourLifeSolution.com to do so by utilizing the completely confidential quote engine within their website. Consumers interested in speaking directly to Eric Smith, the licensed agent of YourLifeSolution.com, can call him at 888.374.2764.