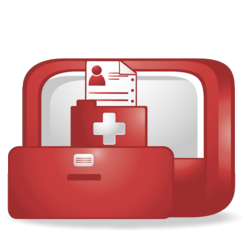 Mobile EMR App for ON the GO Medical Professionals.
CT, USA (PRWEB) December 06, 2012
This EMR App provides on the go, easy interface to manage patient records. Features include visits with historical data, attachments for photo and video/audio, appointment management, billing reports, one-tap SMS and Email Reminders etc. The App does not need internet connectivity and can be used effectively in remote areas of the world or as a mobile office for different locations.
"We are excited by the positive feedback received across the world from many medical professionals. It is great for use at office or when responding to an emergency or disaster situations. They can customize and create unlimited number of templates in the app to match the needs of their practice or hospital. App allows the backup-restore, export-import of data for easier integration with existing databases or applications," said R Swati, Director of Siyami Apps, LLC.
Patient Records App is now available for $29.99 in US and is priced accordingly in other global regions. It can be downloaded from Google Play by clicking the site below:
http://play.google.com/store/apps/details?id=com.siyami.apps.prtwo
Please click below for FREE Trial
http://play.google.com/store/apps/details?id=com.siyami.apps.patientregister
Please visit http://doctor.siyamiapps.com for more information about the Application and http://www.siyamiapps.com for more about company information as well as other apps from us.