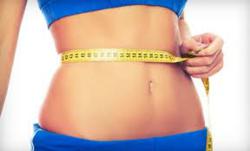 Brentwood, Tennessee (PRWEB) December 05, 2012
NuBody Concepts beautification centers specializing in minimally invasive and non-invasive procedures, as well as plastic and cosmetic surgeries. This holiday season NuBody Concepts is offering $500.00 in Holiday Cash. This $500.00 offer is redeemable for the following non-surgical services and cosmetic surgery procedures:
•Wave Sculpt. Wave Sculpt is the most advanced non-surgical skin tightening and body contouring system available. Wave Sculpt reduces fine lines; tightens sagging neck, chin and jowls; smoothes cellulite dimples; and melts fat. This is the skin rejuvenation system actually relaxes patients while it does its work. Wave Sculpt allows patients to look younger without having to undergo cosmetic or plastic surgery.
Click this link to view our Wave Sculpt before and after pictures.
•Aqualipo. This breakthrough liposuction treatment uses a gentle stream of water to wash fat away giving the liposuction surgeon the most precise tool available to restore your youthful figure with minimal downtime and lasting results. While traditional liposuction procedures require general anesthesia, Aqualipo is performed under local anesthesia, so patients are awake the entire time. This advanced technology minimizes or eliminates all of the drawbacks of any traditional plastic surgery procedures or traditional liposuction treatments.
With Aqualipo, the fat is removed so gently that it is still viable and can be used as a filler. So, rather than using Botox, Juvederm or other artificial fillers, patients now have the option of using their body fat. This NaturalFill process can also be used for breast augmentation, buttock surgery, hand rejuvenation or other augmentation procedures.
Click this link to view our Aqualipo before and after pictures.
•DOT Therapy. This advanced laser treatment reduces the effects of facial skin imperfections such as: wrinkles; sun damage; acne scars; uneven pigmentation; skin laxity; or uneven texture. The DOT Therapy technology reduces healing time over other laser facial treatments and helps to restore youthful beauty without major recovery time associated with cosmetic and plastic surgery.
Click this link to view our DOT Therapy before and after pictures.
NuBody Concepts has beautification centers for cosmetic and plastic surgery in both Memphis, Tennessee, and Brentwood, Tennessee. Their plastic and cosmetic surgeons specialize in augmentation of the breast, breast implants, breast reduction, plastic and reconstructive surgery, liposuction, nose job/rhinoplasty, nose surgery, tummy tucks, facelifts, buttock surgery, Botox, hair transplant and hand rejuvenation.
Both of the NuBody Concepts beautification and plastic surgery centers offer financing for cosmetic and plastic surgery procedures. The $500.00 NuBody Concepts Cash for the holidays is not valid for Care Credit patients.
For more information and to see plastic surgery before and after pictures visit the NuBody Concepts website at http://www.nubodyconcepts.com or call their plastic surgery centers in Brentwood, Tennessee, at 615-866-2240 or their plastic surgery center in Memphis, Tennessee, at 901-969-3700.