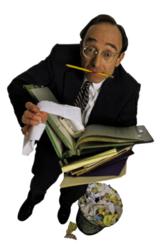 Not only is the economic recovery failing to ignite.
New York, NY (PRWEB) December 05, 2012
In a recent Investment Contrarians article, editor and financial expert Sasha Cekerevac reports that the latest data for France for job creation in October revealed that the number of people unemployed in France is the highest in over 14 years, and this marks the 18th consecutive monthly increase in France's unemployment rate. (Source: "French Jobless Total Hits 14-Year High," CNBC, November 28, 2012.) While this is just one of many factors contributing to France's extremely weak economic recovery, the Investment Contrarians expert notes that the policies and initiatives of France are preventing job creation and economic recovery, making the country a perfect case study for the U.S. on how not to create an economic recovery.
"Not only is the economic recovery failing to ignite," states Cekerevac, "but France is also moving away from any possibility of job creation in the near future…. The newly elected French President, Francois Hollande, a hard socialist, has enacted policies that will only make job creation that much more difficult, since he and his party have a strong anti-business sentiment."
So, with the French economic recovery being extremely weak, one would think that the government would try to entice businesses to expand, ultimately resulting in job creation, reasons Cekerevac. Instead, he notes, the country's France's Minister of Industrial Renewal, Arnaud Montebourg, upon hearing that international steel conglomerate ArcelorMittal will be reducing some of its French operations, stated, "We don't want Mittal in France anymore."
(Source: "Francois Hollande shows true colours with threat to nationalise ArcelorMittal," The Telegraph, November 27, 2012.)
"The conflict has arisen due to one of the steel furnaces that has to be shut down; although, ArcelorMittal will still keep three-quarters of the 2,500 jobs at that specific location," reports Cekerevac. "That type of compromise is unacceptable to socialist leaders, and the political leaders have openly discussed the notion that the French government might actually nationalize ArcelorMittal's steel operations."
While Cekerevac concedes that job creation is not easy for any country, especially when the global economic recovery is so weak, he notes that implementing such policies as threatening the very companies that will be involved in the actual job creation simply will not work. According to the Investment Contrarians expert, this is the takeaway point for U.S. politicians.
Cekerevac concludes, "For the economic recovery to really accelerate, American politicians should invite and offer incentives to companies and foreign capital for setting up shop in the U.S., which will ultimately help job creation."
To see the full article, and to get a real contrarian perspective on investing and the economy, visit Investment Contrarians at http://www.investmentcontrarians.com.
Investment Contrarians is a daily financial e-letter dedicated to helping investors make money by going against the "herd mentality."
The editors of Investment Contrarians believe the stock market and the economy have been propped up since 2009 by artificially low interest rates, never-ending government borrowing, and an unprecedented expansion of our money supply. The "official" unemployment numbers do not reflect people who have given up looking for work, and are thus skewed. They believe the "official" inflation numbers are also not reflective of today's reality of rising prices.
After a 25- to 30-year down cycle in interest rates, the Investment Contrarians editors expect rapid inflation caused by huge government debt and money printing will eventually start us on a new cycle of rising interest rates.
Investment Contrarians provides unbiased research. They are independent analysts who love to research and comment on the economy and investing. The e-newsletter's parent company, Lombardi Publishing Corporation, has been in business since 1986. Combined, their economists and analysts have over 100 years of investment experience.
Find out where Investment Contrarians editors see the risks and opportunities for investors in 2012 at http://www.investmentcontrarians.com.
George Leong, B. Comm., one of the lead editorial contributors at Investment Contrarians, has just released, "A Problem 23 Times Bigger Than Greece," a breakthrough video where George details the risk of an economy set to implode that is 23 times bigger than Greece's economy! To see the video, visit http://www.investmentcontrarians.com/press.