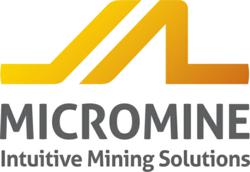 "We have continued to expand our global consulting services across all stages of the exploration process...," -- James Hogg, EMEA CEO
Perth, Australia and London, England (PRWEB) December 05, 2012
MICROMINE, the leading provider of intuitive software solutions to the mining and exploration industry, has announced that it is expanding its portfolio of world-class exploration and mining consulting services.
MICROMINE's international consulting arm, Micromine Consulting Services (MCS) helps mineral resource companies to drive operational efficiencies and develop resource reserve potential through its high-quality geological and mining consulting services. A special launch event for MCS's Exploration Services was held on Tuesday, 4 December, at MICROMINE's booth G-20 during the annual Mines and Money Exhibition in London taking place this week.
Leading MICROMINE's team at Mines and Money London is James Hogg, Chief Executive Officer of Europe, the Middle East and Africa, who oversees the organization's business development and strategic growth across EMEA markets. Hogg explains, "International mining companies have descended upon the capital to meet with senior investors and project partners, and we look forward to promoting how our vast know-how and extensive technology portfolio can assist their mineral exploration operations and add value to their global mining assets."
"Our growing team of international consulting geologists, engineers and support staff deliver unrivalled, customized, early-stage exploration solutions that are supported by MICROMINE's award-winning, in-house technology. We have continued to expand our global consulting services across all stages of the exploration process ranging from desk studies, grass-roots exploration and resource development, to production, data analysis, optimization and tailings regeneration, across all commodities and deposit types. We are pleased to be unveiling MCS's Exploration Services at a major mining forum taking place in the center of the global mining trade," Hogg adds.
Visitors to MICROMINE's Booth G20 will receive an exclusive introduction to MCS's exploration and assessment services -- delivering end-to-end expert advice, data compilation, interpretation and geological modelling to drive due diligence and discovery. MICROMINE's London-based experts will also deliver daily demonstrations to showcase the capabilities of its intuitive software solutions, including a pre-release preview of its flagship geological exploration and mine design software, Micromine, its geological data management solution, Geobank, as well as its new geological field logging solution, Geobank Mobile.
####
About MICROMINE:
With over 12,000 clients in more than 90 countries, MICROMINE is a leading provider of intuitive software solutions for the entire mining process. MICROMINE understands the software and consultancy needs of exploration and mining operations around the world. Located in 21 of the world's major mineral producing capitals, our team is close to your operation. This means MICROMINE can provide local support and services in your language and time zone.
MICROMINE's intuitive solutions are delivered by a team of specialists who understand the software and how it can be integrated into an operation for maximum results.