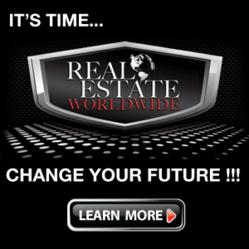 This was the most educating Real Estate training I have been to. The staff are smart, courteous and helpful. These people know what they're doing! - Michael Rodriguez
Scottsdale, Arizona (PRWEB) December 06, 2012
Real Estate Worldwide is a game changer, for while most real estate real estate agents are scrambling for each listing and trolling free classified ads sites like Craigslist for leads, Memphis Invest has been easily selling an average of 30 homes a month to cash buyers.
Kent Clothier, CEO and founder said that the model is based on the Memphis Invest reverse wholesaling system which essentially turns the standard model of selling real estate on its ear and has allowed them to complete over 550 transactions so far in 2012. The average real estate deal provides a gross profit of $12,000.
With 40% of the real estate deals today coming from cash buyers and new comers and real estate agents alike are in a prime position to profit with the "Cash Buyer" database continually being built by Real Estate Worldwide.
The reverse funnel has been likened to shopping for houses compared to the standard real estate system of trying to find buyers for houses. The system is focused the 40% of transactions generated by cash buyers and shopping for houses for them.
The Memphis Invest system has been used since 2005 and is responsible for selling well over 1000 homes in that time.
On December 12, 2012 Real Estate Worldwide will come out of prelaunch with just 200 associates. Members of the program will be able to promote real estate training materials and earn 100% commissions on top of their separate and individual real estate transactions.
The direct sales component of the company is estimated to bring in between 40,000 – 50,000 partners in the next 12 months which is why so many online are excited to secure their positions in the company.
The REWW Rock star team, made up for the company's top income earners, has put together an online seminar for anyone interested in real estate. New members (ISA's), will also receive one on one coaching via an exclusive team membership site designed to get new members their first deal and profitable within 2 weeks.
To find out more about Real Estate Worldwide and reverse wholesaling visit our website and register for access to the free online seminar.