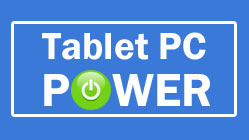 (PRWEB) December 12, 2012
TabletPCPower.com, believes in doing extremely comprehensive reviews and on the latest tablet pc's. Tablet PC Power's no holds barred approach to investigative reviewing has not made the site too many friends amongst the manufacturers of tablet computers. The latest tablet review tackles the Microsoft Surface RT.
Earlier this year Microsoft shocked everyone by announcing its first foray into the tablet market. Microsoft has been known to delve into hardware from time, most notably the Xbox and Microsoft mouse but this seemed a bit of a departure for them as they already had a number of OEM's building Windows based tablets. Microsoft was for the first time going to directly compete with its own OEM's. It looks like Microsoft took a leaf out of the Google handbook on this occasion; the OEM's were losing ground to competitors such as Apple's ubiquitous iPad, so it appears Microsoft took matters into its own hands.
TabletPCPower.com walks us through the good, the bad and the ugly of the Microsoft Surface RT. The tablet is held up to a harsh spotlight and compared to its peers and an honest opinion ensues.
About TabletPCPower.com:
Gina Prescott the editor in chief at "Tablet PC Power" has undertaken a guarantee to show no bias on behalf of any manufacturer. This lack of bias will bring realism to tablet pc reviews that is thin on the ground at the moment. Add to this the undertaking that the site will never be a fan site of any particular operating system and we should have a site that anyone can come to, to get advice and news on the tablet they are interested in.