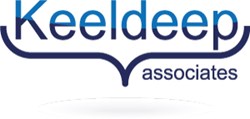 "Its just becoming harder to get away with running a company with a dysfunctional board."
London (PRWEB UK) 12 December 2012
Keeldeep Associates Limited with Ashridge Business School have just published new research into board evaluation. Having interviewed the chairmen of 30 FTSE350 companies, Ian Muir found that board performance evaluation among small/medium cap companies is alive and well, with a genuine desire to improve.
But there are opportunities to do more. While much has been done to improve process – agendas, board committees and so on, not enough directors receive candid feedback about their behaviour at the board. Too few organisations use the fact of board evaluation to drive a performance culture from the top to bottom of their companies. As you might expect, the chairman's engagement in the process is also vital to avoid a box-ticking approach.
Behaviour is the new frontier and people are watching business leaders for their energy to fix problems, their ethics in private life and their reputation management through sound financial and tax practices. Recent resignations in the UK and USA suggest there is some learning to be done. Or as Ian Muir put it: "The fundamentals of business haven't changed since 2008/9; it's just become harder to get away with running a company with a dysfunctional board. What is clear from the report is that board members should not be afraid to be honest and tell it how it is. "
Keeldeep Associates is a board advisory firm whose aim is to improve effectiveness for top teams and individuals. For more information and to download the full report visit http://www.keeldeep.com.
Note for editors:
About Keeldeep Associates Limited
Keeldeep Associates Limited, established in 2012 is run by Ian Muir to provide a range of services to develop more effective leadership. Ian Muir is a former FTSE150 group HR director and plc Executive Committee member who is now helping top teams improve effectiveness. A graduate of Bath University, chartered FCIPD and an alumnus of INSEAD the business school, he is also a published author on Resilience. His experience spans 5 continents over 30 years.