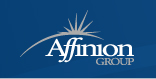 We believe this acquisition allows us to enter this highly desirable market quickly and efficiently by leveraging the strong brand recognition Back-Up has already established.
London, UK (PRWEB) December 10, 2012
Affinion Group, the global leader in enabling companies to connect and engage with their customers, thereby creating rewarding relationships and enhancing brand loyalty, announced today that it has further extended its geographic reach in Europe with the acquisition of a majority stake in Back-Up, a leading concierge service. Affinion has accelerated its entry into this attractive, fast-growing market through the formation of a partnership with Boyner Holding Company, one of the most respected and successful brands currently serving Turkish consumers.
Under the terms of this agreement, Affinion will leverage its experience and success in marketing relevant services to consumers through a variety of direct response media on a global scale with Boyner Holding's world-class customer servicing principles to jointly market Back-Up, the leading concierge and assistance company in Turkey. Though the financial terms of this agreement were not disclosed, the partnership is expected to expand the addressable market for the distribution of Back-Up. Turkey has one of the largest populations in Europe with nearly 80 million consumers.
Founded by Boyner Holding more than 10 years ago, Back-Up is a leader in connecting customers and corporations with a wide range of preferred suppliers through its network boasting a variety of industries. From roadside assistance to travel bookings, medical check-ups to ambulance services, Back-Up offers services that are available on a 24 by 7 basis and simplify virtually any moment of life. The long term agreement between Affinion and Boyner Group ensures that both parties will maintain a high level of engagement to expand Back-Up's core business.
"As measured by GDP, Turkey is one of the largest countries in Europe where we lacked a presence, and we believe this acquisition allows us to enter this highly desirable market quickly and efficiently by leveraging the strong brand recognition Back-Up has already established," remarked Todd Siegel, Chief Executive Officer of Affinion Group. "We see significant parallels between the product suite offered by Back-Up with many of the benefits we've successfully marketed in the US and Europe, and we believe that our established marketing techniques will help us to grow market share for Back-Up."
Affinion's decision to enter Turkey follows the Company's previous expansion into Brazil in 2011, the Finnish market in 2010 and the Spanish market in 2009. For more information, visit http://www.affinion.com or http://www.backup.com.tr