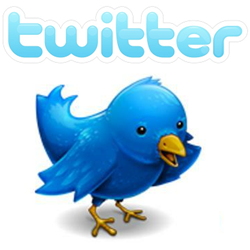 Releasing Twitter updates regarding new products and deals to help customers gain the best quality deals available on the market.
(PRWEB UK) 6 December 2012
Since establishment, Ibathroomsuites have been one of the leading online bathroom retail shops in the UK and a renowned for selling extremely high quality bathroom products from some of the leading manufacturers in the market. The company have an easy to use online website where home owners can purchase beautiful items to help create an ultimate designer suite that screams luxury. The company are now turning their interest into the social networking scene by releasing Twitter updates regarding new products and deals to help customers gain the best quality deals available on the market.
Because new products are being produced every week by the bathroom companies in the UK, it is important for companies to inform customers about everything new. Ibathroomsuites want to develop their company to the next level and feel social networking is one way to help the process. Twitter is a great tool for the public to follow companies and gain information and news in a stream like format. Instant publishing allows the company to send news straight away so home owners can enjoy the latest offers as soon as possible.
Ibathroomsuites now post regular news on Twitter to help keep their followers informed about all of the latest news and offers the company has to offer. As the news is extremely informational, followers are rapidly increasing and more people want to know about the company. Twitter is a great tool for the company to publicly display offers that home owners can benefit from whilst establish a friendly relationship with the public. The ability to contact the company direct from their Twitter is brilliant for consumers that may need to ask certain question regarding an item. This can include sizes, designs and fitting requirements all essential for refurbishments.
Not only do the company list useful information in regards to products and offers, but daily tweets about new press releases are posted for home owners that want to gain an increased quantity of data within a specific topic. From the iBathroomsuites home Twitter page, the public can click onto their online website where finding the ideal product has been made simple and easy.
With iBathroomsuites gaining a reputable position in the Twitter community, the company may now aim to increase the public appeal on Facebook. This creates a great alternative for those who are more grown to using Facebook that want to know about all of the latest company news. The company aim to continue using Twitter daily but want various social networking sites to know about their wonderful business by experience the finest quality of service.
Ibathroomsuites
Tel: 01325 341118
Available to contact from 9am – 5pm