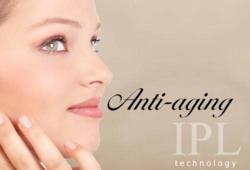 "Unlike the old laser procedures like electrolysis or hot laser hair removal, our laser hair removal works effectively on all hair types on people of any age and ethnicity."
Beachwood, Ohio (PRWEB) December 07, 2012
Beachwood Hair Clinic is proud to announce the addition of laser hair removal into their menu of services. Beachwood Hair Clinic has been providing effective and safe hair and skin therapy services for men and women for almost 30 years in Northeast Ohio.
The new laser hair removal with intense pulse light (IPL) technology is combined with radio frequency providing effective hair removal on all types of hair. Tiffany Masiello, Clinical Director of the Beachwood Hair Clinic comments, "We are thrilled to offer laser hair removal and excited for our clients to see improved results with the new IPL technology. Unlike the old laser procedures like electrolysis or hot laser hair removal, our laser hair removal works effectively on all hair types on people of any age and ethnicity."
The IPL laser hair removal procedure removes coarse hair as well as fine hair and is virtually pain free compared to past laser hair removal procedures. "Our most popular hair removal services include bikini and Brazilian treatments, male back hair removal and facial hair removal. We offer competitive pricing and offer a price-match if our customers bring in a competitor coupon," comments Masiello. "Simply call us and schedule and appointment. There is no pre-procedure needed and the process is completed on-site in our spa atmosphere in private rooms. "
Satisfied client Mindy G. comments, "I get laser hair removal treatments on my whole body at the Beachwood Hair Clinic and from the beginning, everything was explained to me thoroughly and in detail. This means a lot to me. The Care Credit payment option helped the whole process and makes it affordable. The location is convenient as it is right off of the freeway. The hours are convenient as well. The staff always makes me feel comfortable and they are very friendly. The rooms are comfortable and private and the treatments are painless!"
At Beachwood Hair Clinic, typical laser hair removal treatments take between six and twelve sessions depending on the amount of hair and the size of the area where the hair is being removed. The IPL removal process takes one-third of the time as electrolysis with upper lip hair removal completed in only five minutes.
"Our staff is phenomenal and goes out of their way to accommodate each client with a personal touch. Everyone that walks through our doors is treated with kindness and we are respectful of their privacy," shares Masiello.
Beachwood Hair Clinic has been in operation for almost 30 years and has an A-rating with the Better Business Bureau. In addition to laser hair removal, Beachwood Hair Clinic offers non-surgical face lifts with micro-current and low-level technology, laser hair restoration and more. For a complete listing of Beachwood Hair Clinic services, please visit: http://www.beachwoodantiagingcenter.com. Mention this article and receive 50% off of regular service price on ANY Beachwood Hair Clinic service.