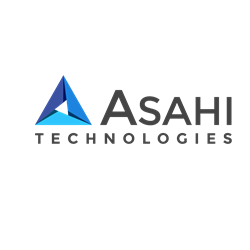 We enable unique responsive web design that helps small businesses reap the benefits of delivering a more enjoyable mobile shopping experience with a premium feel to their customers
New York, NY (PRWEB) December 12, 2012
According to Google, 46% of customers intend to spend more time in holiday shopping this year due to the positive economic outlook. Consumers are researching early and 31% of them plan to do the majority of their holiday shopping by mid December. 37% of customers said that search is their main source of gift ideas and 51% of shoppers plan to research online but buy in-store. Also 4 in 5 mobile or tablet owners will use their devices for holiday shopping.
Likewise, Nielsen Wire points that, even on tablets and phones, customers choose to shop on websites and not through applications. The recent data highlights that with this exploding growth, the demand for responsive web design will persist and continue to increase.
Creating adaptive capabilities lets website content become ubiquitous. Online retailers will subsequently get more opportunities to target potential customers across multiple screens. The unique Responsive Design NY offered by Asahi Technologies, allows clients to create a single design that will automatically fine-tune to any screen and device type, ultimately increasing the search visibility in less than 2 weeks. This facilitates sites to adapt to smart phones, tablets or consoles at great speed without having to create a separate mobile site.
The responsively designed website senses the inadequacy of the user device and instantly configures itself to ensure cross compatibility. The expert web development team delivers a highly adaptable and optimized web design besides facilitating it to adapt to future browsers and devices.
The steady rise in mobile commerce statistics calls for online businesses to build good mobile-friendly sites to convert visitors into buyers and drive repeat purchases. Small online businesses in anticipation of big sales, this holiday season , need to optimize their brands for m-commerce by having thoroughly accessible and user friendly mobile browsers that ensure adaptability.
"We enable unique responsive web design that helps small businesses reap the benefits of delivering a more enjoyable mobile shopping experience with a premium feel to their customers" stated Vinod Subbaiah the CEO of Asahi Technologies on the current demand for responsive web design services.
About Asahi Technologies
Asahi Technologies is a New York based web design and development firm that provides software consulting and Web solutions to small and medium level businesses all across North America. Asahi Technologies specializes in responsive design, cloud computing, online marketing, mobile application development and open source technologies. Under the leadership of Mr. Vinod Subbaiah, who himself started his career as a software programmer, Asahi Technologies' team comprises of experienced software professionals having extensive knowledge of technology with B2C and B2B operations. The firm's headquarters is located in New York City, NY.