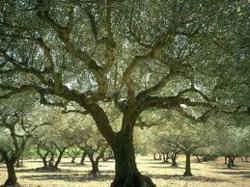 Forestry @ ScienceAlerts.com
Bad Honnef, Germany (PRWEB) December 06, 2012
ScienceAlerts.com is a Forestry Social Network to discover and share scholarly content in in the basic and applied sciences of agriculture, biology, environment, forestry, geography and health. Up to now, 25,305 members have signed up and have actively contributed 1,120,596 posts to the site. The latest additions to the site are aggregated on the frontpage as well as in an Forestry Social Network RSS Feed.
ScienceAlerts.com's new Forestry Category covers the cultivation, maintenance, and development of forests. It currently contains 12,889 posts selected from 41 scholarly forestry journals. This category also provides an Forestry RSS feed which is one of the best and most popular ways of staying up to date with the latest news in this science discipline. One of the latest articles in this category features pricing ecosystem resilience in frequent-fire ponderosa pine forests. This article analyzes the economics of resilience in dry forests of the western United States with respect to catastrophic fires and ecological thresholds. The authors' analysis demonstrates that pricing forest resilience also establishes the economic value of ecological restoration with respect to ecosystem services, thereby operationalizing forest management as an investment in natural capital. Another newly included article in this category covers the age of monumental olive trees (Olea europaea) in northeastern Spain. In the Mediterranean region, olive trees (Olea europaea) have traditionally been considered a particularly long-lived species. The maximum estimated age (627±110 years) is among the greatest ages reported for olive trees around the world and among the oldest trees in Mediterranean ecosystems.
ScienceAlerts.com's rigorous review process ensures that only relevant content is featured on the site. Since new science content is discovered in real-time, the delay between original publication and appearance at ScienceAlerts.com is usually only minutes. ScienceAlerts.com includes a search feature to retrieve specific titles or keywords from its' database. In addition, it suggests up to ten related articles for each article selected.