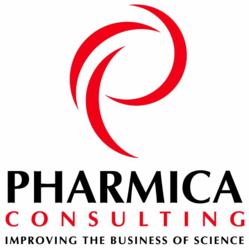 The focus of the Health IT for Pharma Conference enabled me to understand what the industry is doing, and what I should focus on in 2013…great conference.
Princeton, NJ (PRWEB) December 06, 2012
Pharmica Consulting (http://www.pharmicaconsulting.com) has served the life sciences industry for many years, and has become the de facto expert in Health IT, mobility, and health data. As part of its continued service to the industry, Pharmica hosted its Health IT workshop on November15th in Princeton, NJ which was afterwards described by one of the attendees as "the best health IT conference I've attended".
The era of the blockbuster drug nearing an end. In the U.S. alone, branded pharmaceuticals accounting for some $120 billion in annual revenues (including Lipitor, Zyprexa, Plavix, and Seroquel) will be coming off patent in the next few years, opening the way to generics and eroding a major source of the industry's profits. This, coupled with the rising cost of developing new medicines and the lack of R&D productivity, is causing concerns not just for C level executives but for all pharmaceutical employees. The question of what companies can do to evolve from the blockbuster operating model to a new operating model has been ricocheting around the industry. Given these struggles and lack of clear answers, Pharmica Consulting hosted a Health IT Conference to help answer some of these questions and, more importantly, get into the tactics of what can be done in clinical, commercial, IT and other function.
"I was struggling to understand what I should be doing in Health IT to improve clinical research. The focus of Health IT for Pharma Conference enabled me to understand what the industry is doing, and what I should focus on in 2013…great conference" said a Novo Nordisk conference attendee. "The pharmaceutical industry is struggling with the patent cliff, new ways to generate revenue, the focus on health outcomes, and the general payors and providers."
"This conference was designed to help pharma companies to understand how Health IT can help them with these challenges in clinical, commercial, IT, etc." said Matt Kiernan, a Partner with Pharmica Consulting. "Next year's conference is going to be even bigger and better."
"After receiving such great feedback from attendees, I can't wait for the Health IT 2013 Conference" said Eric Lake, a Partner with Pharmica Consulting. An attendee from Merck said "The networking and open discussion were great. It was a pleasure to share my presentation on health data, EMR s and how it can be used for clinical research, and in return I also walked away with a couple great ideas from audience members.."
Those interested in learning more about Pharmica Consulting's service offerings can visit http://www.PharmicaConsulting.com. To request additional information, please contact Eric Lake at 973-945-4482 or Matt Kiernan at 610-945-4364.