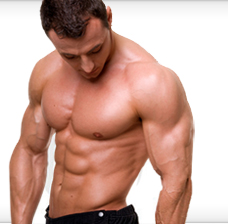 Six amino acids come together to create a peptide that helps to facilitate the release of the body's growth hormone
Tampa, FL (PRWEB) December 06, 2012
US Peptides is the top provider of high quality research peptides in the United States. Research peptides are amino acids that are bound together through peptide bonds. Depending on the peptide they have various effects on humans, one type are the class of peptides which promote growth hormone release when taken.
US Peptides release information regarding the research peptide Hexarelin. Hexarelin is a growth hormone releasing peptide that is synthetically created. Six amino acids come together to create a peptide that helps to facilitate the release of the body's growth hormone. Hexarelin is used for a variety of purposes and to treat various disorders.
Here are some of the major effects that Hexarelin has on the body:
Helps to promote strength
Stimulates growth of new muscle fibers
Improves the growth the muscle fibers already in the body
Protects the body's joints
Can help reduce the amount of fat in the body
Promotes elasticity of the skin
Boost the density of bone minerals
Assists in healing certain injuries
When Hexarelin enters the body, it puts several natural functions into play. As Hexarelin circulates growth hormone in the body, it also raises the level of IGF-1 in the liver. IGF-1 stands for Insulin-Like Growth Factor. It is this level increase that helps to stimulate muscle growth.
Hexarelin is similar to GHRP-6 when it comes to structure, but Hexarelin does not induce hunger the way that GHRP-6 does. Because growth hormone has receptors in adipose tissue, it can help to reduce the amount of fat in those tissues. When Hexarelin is in the central nervous system, it can help to protect neural activity as well.
Read more http://uspeptides.com/articles/effects-of-hexarelin/
US Peptides is offering 10% off all purchase of ten items or more, the discount is calculated automatically at checkout.