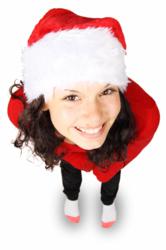 It couldn't be a better deal for business owners...you are probably required to be PCI Compliant. At 45% off we're making it easy and affordable...
Ogden, Utah (PRWEB) December 10, 2012
Trust Guard announces, 45% off all products and services until Christmas 2012. The sale which is effective immediately includes PCI Compliance Scanning, Security Seals, Privacy Seals, and Business Seals. Co-Founder Dave Brandley said, "It couldn't be a better deal for business owners. If you own a business that takes credit cards, you are probably required to be PCI Compliant. At 45% off we're making it easy and affordable to get your security up to where it should be for the holidays. Especially since data theft is the highest around Christmas time."
The products and services offered are all trust and website security related. They provide either security protection, like the Security Scanned Seals, PCI Compliance, or provide proof of good-business, third-party verification which according to Brandley is crucial for running a business online. "People can't meet you in person, they can't know you, and third-party verification helps build the confidence that customers need to make a purchase. All of our products and services are proven to increase sales."
Trust Guards most popular services include the daily or weekly PCI Compliance Security Scanning. Both services use a technique that searches for vulnerabilities or security holes in a website. They scan for over 45,000 vulnerabilities and when a "hole" is found in the websites security the host is alerted so the problem can be patched before hackers can get in. "86% of all websites have security holes. That's a huge number and means that without scanning, sooner or later your website will suffer a break-in.
The PCI Security Standards Council issue heavy fines to any business that is not compliant and suffers a data breach. The fines can be crippling and even cause bankruptcy. According to the Security Standards Council, "More than 80% of attacks target small merchants. If you are at fault for a security breach, business fallout can be severe: Fines and penalties, termination of ability to accept payment cards, lost confidence-so customers go to other merchants, lost sales, cost of reissuing new payment cards, legal costs, settlements and judgments, fraud losses, higher subsequent costs of compliance, going out of business."
"If you're a newer business or a smaller business being PCI Compliant can be expensive. In spirit of the holidays we're giving you a great chance to get on top of security at nearly half the price. It's a deal you can't beat," said Brandley.
For readers who'd like to take advantage of Trust Guards Holiday Sale and save 45% off of products and services simply go to their website and enter the code HOLIDAYDEAL2012 during checkout. The sale ends on December 25th, 2012.