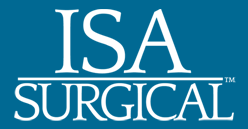 The importance of human connectivity has not been lost in Mexico's medical community.
(PRWEB) December 07, 2012
Even though the uncertainty of the presidential election has passed, people are still concerned about their healthcare needs and how those needs will be adequately and affordably met. Those awaiting surgeries are grappling with how they will afford a costly operation without losing their home or telling their child they cannot afford to send him or her off to college. While medical tourism has been a viable option for some years, many are hesitant to jump on board due to lack of information about the process and/or fears regarding provision of care and safety. A recently published article looks at Mexico medical tourism through the eyes and experiences of people who have actually selected this route.
The data is overwhelmingly positive with patients being especially pleased with the tender care provided by their surgeon in Mexico. One common theme was that patients felt like people again when working with their Mexico medical team; contrast this with the limited time doctors in the United States are actually able to devote to individual patients due to overbooked schedules and time allocated to meeting insurance demands. The importance of human connectivity has not been lost in Mexico's medical community.
Another common fear that the personal testimonies in the article dispelled was the misunderstanding that medical facilities in Mexico are somehow inferior to facilities in the United States. Patients reported that they were given choices regarding where their surgeries were performed, and that the facilities had all the same "bells and whistles" as hospitals and surgical centers in the United States.
There also seems to be some assumption about who elects to have surgery in Mexico, with many people assuming they could "just never do that," or that "medical care in Mexico is great, but not for me." The article acknowledges this incongruence and sheds light on the fact that "normal everyday" people are choosing medical tourism in Mexico due to the huge cost savings for equal, if not better, care than what is available in the United States. From housewives to business executives, surgical care in Mexico is growing in popularity. Additionally, for those folks in the United States who have found themselves, for various reasons, either uninsurable or uninsured, medical care in Mexico has been a lifesaver, literally. This article speaks to matters regarding surgical efficacy, cost effectiveness, accessibility for regular everyday people, and the great outcomes being reported from this new direction in medical care.
About ISA Surgical
ISA Surgical is a physician-owned and operated organization that skillfully coordinates surgical needs for patients seeking affordable private medical care. Through its network of highly qualified doctors and specialists, ISA Surgical acts as liaison between the best professionals in the field and the patient. The patient and the patient's unique needs are at the forefront of every decision. Patients are provided choices for their care and assisted with all affairs from travel to hotel accommodations.