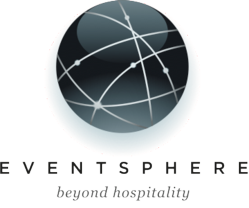 "Once I knew Tim was involved again, my expectations were high. Tim and EventSphere exceeded my expectations," said Bob Stewart, Convention Coordinator the Kentucky Democratic Party.
Atlanta, GA (PRWEB) December 06, 2012
Tim Smith, Operations Manager with EventSphere, was honored last September as a Kentucky Colonel by the Kentucky Governor for his great service given to the Kentucky delegation during the recent Democratic National Convention (DNC) held in Charlotte, North Carolina, September 4-6, 2012.
As Operations Manager for EventSphere, Tim manages and maintains hotel room block and group needs, as well as provides services for the client. Specifically for the DNC, Tim worked with constituent groups (delegations) concerning their housing needs and made sure they understood the housing process. In addition, Smith made sure the hotels were prepared and equipped with all tools needed to successfully execute DNC housing the week of the convention.
Bob Stewart, Convention Coordinator for Kentucky Democratic Party commented, "I didn't know much about EventSphere when my convention housing planning began last winter, but I had worked with Tim Smith on the 2008 Democratic National Convention and had a terrific experience then, so once I knew Tim was involved again, my expectations were high. Tim and EventSphere exceeded my expectations, especially when it came to their quick responses. Housing for a big convention can be somewhat complicated and confusing to those who are not in the day to day business of booking reservations at a hotel. EventSphere made it both understandable and less intimidating."
Tim Smith joined EventSphere in December 2011 as Operations Manager. He has been in the housing industry for a total of five years. "We were delighted to have Tim join the EventSphere team," said Todd Lambert, President & CEO of EventSphere. "His depth of industry experience serves as a tremendous asset to the company and will move EventSphere in the direction of becoming a leader in the event services industry."
The highest honor awarded by the Commonwealth of Kentucky is that of Kentucky Colonel. Kentucky Colonels are ambassadors of good will and fellowship around the world. Tim is in good company with other well-known Colonels including: Harland "Colonel" Sanders, Muhammad Ali, Betty White, George Clooney, Ashley Judd, Johnny Depp and Elvis Presley.
About EventSphere
Headquartered in Atlanta, Georgia, EventSphere delivers a solution-driven and results proven online housing platform generating both revenue and loyalty. Their boutique model offers clients in the meetings and events industry specialized services across five key areas—SITE SELECTION, EVENT MARKETING, PROGRAM MANAGEMENT, ONSITE FULFILLMENT and ATTRITION MANAGEMENT. With a collective wealth of industry experience totaling nearly 90 years, EventSphere is committed to operating as a dynamic housing company that maintains absolute integrity and ethical behavior, upholds a shared commitment to teamwork and treats clients with respect and honesty.