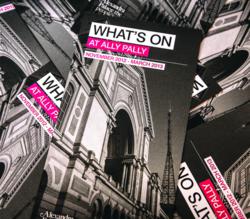 "It is testimony to the hard work and dedication of the team in securing and delivering our best year of events on record." Emma Dagnes, Commercial Director, Alexandra Palace.
London (PRWEB UK) 12 December 2012
2012 is Underscore's third year of engagement developing the brand and communications strategy for "The People's Palace". The success of this iconic venue is a reflection of the venue's commitment to events and a team approach to creating and promoting fantastic experiences. Coming second in this important industry poll is the perfect ending to 2012 and an inspiration as Alexandra Palace's marketing team and Underscore will be preparing to celebrate the Palace's 140th anniversary next year.
Underscore have now completed almost 1,000 individual tasks for the brand with notable achievements including:

Website up to an astonishing 1.25 million visits in a year; incredible for a destination venue which does not sell tickets!
'Top 10 live music venue' by Time Out readers
'Keeping it on Ice' event increased footfall traffic by 89% year on year
Top 5 listing for ice skating in Google
Over 2,000 people responded to our local consultation about the regeneration
Social Media up to 30% from last year
1,8m impressions in 90 days
Twitter engagement of 93%
Database increase by 50% year on year
According to the best events magazines, Ally Pally 'was truly a cool and classic venue for its readership of U.K event organisers'. We're cool, it's official!