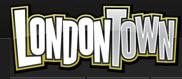 Indeed, a modern day Scrooge would have a field day with LondonTown.com's article on London's Best Butchers, which features more than 15 wonderful independent butchers all over the capital
(PRWEB) December 07, 2012
England's famous tradition of roast turkey at Christmas dates back to the 17th century - but while turkey used to be something of a luxury reserved for the upper classes in Victorian times, it is now readily available from top butchers all over London.
In Charles Dickens' A Christmas Carol, the impoverished Bob Cratchit has a goose lined up for his family's Christmas dinner before a born-again Scrooge delivers him a prize turkey (twice the size of Tiny Tim) from his local butcher. In those days, chicken and turkey were too expensive for most and instead beef and goose were favoured, with many poor people making do with rabbit.
By the end of Queen Victoria's reign, more and more families feasted on turkey at Christmas in London. In October, thousands of turkeys with their feet clad in protective leather boots would set out on an 80-mile hike to London from Norfolk farms. The tired, scrawny and unsuspecting birds would then be fed up and fattened in the lead-up to Christmas before completing their journey onto the plates of hungry Londoners.
Intensive farming in the late 1940s dramatically cut the price of turkeys, making them more affordable for the working classes. Nowadays almost eight million turkeys are consumed in the UK on Christmas Day - before being savoured as cold cuts on Boxing Day.
But discerning Londoners do not have to rely on mass-produced Bernard Matthews birds piled high on supermarket shelves. Indeed, a modern day Scrooge would have a field day with LondonTown.com's article on London's Best Butchers, which features more than 15 wonderful independent butchers all over the capital - including the fabled C Lidgate in Holland Park, Allens of Mayfair and four Ginger Pig outlets.
An interactive London Best Butchers Map plots each of these meat shrines on a London map with a mouth-watering roast turkey symbol, indicating where Londoners can find the best Christmas turkeys close to home or work.
Of course, it's not merely about roast turkey. If you hadn't noticed, the much-loved carol 12 Days Of Christmas mentions a whole medley of winged animals - swans, geese, colly birds, French hens, turtle doves and a famous partridge - but there's not one mention of the humble turkey. In fact, there are some who claim the 'Five Gold Rings' actually refers to ring-necked pheasants…
While LondonTown.com's selected butchers all stock a terrific turkey, they also boast phenomenal poultry and magnificent meats. So for those who prefer beef, gammon, goose, pheasant, chicken or even partridge over their Christmas turkey, then it's worth checking out LondonTown.com's London's Best Butchers article and Christmas Butchers Map.
Whether it's turkey, goose or a bit of beef on your plate come Christmas Day, there's no excuse not to be gobbling away. Whatever you fancy, Christmas is the time to buy brilliant and treat yourself, your families and others - just ask Scrooge and Bob Cratchit.
About LondonTown.com
Londontown.com is the number one Internet site for London. With over 16 years of experience assisting visitors to the capital, they pride themselves on their customer service and editorial independence – no advertising or paid for content is allowed. The LondonTown.com team assist in finding cheap London hotels, sightseeing tours, ticket information and events. Trusted and with a loyal following, LondonTown.com is a very reliable source of recommendations and advise on what to do in London. http://www.LondonTown.com