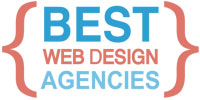 Y Media Labs Named Best iPhone Development Company by bestwebdesignagencies.com for December 2012
(PRWEB) December 06, 2012
The independent authority on web design and development, bestwebdesignagencies.com, has released their list of the thirty best iPhone development companies for the month of December 2012. Based on the results of a meticulous evaluation process, Y Media Labs has earned the position as the best iPhone development company. During the evaluation, bestwebdesignagencies.com connected with clients of each iPhone app development company and delves into various aspects of business practices to determine which of the agencies would be included in the list of the best.
Y Media Labs is a mobile development company focusing on creating effective mobile applications in a variety of platforms for businesses looking to enable to use of mobile technology. While working with many of the major mobile platforms, Y Media Labs specializes in providing iOS, Android, and Blackberry mobile application development backed by an experienced team of project managers and application developers. They are a full service mobile development company starting from conception to testing and completion.
bestwebdesignagencies.com uses a meticulous process for evaluating and ranking the best iPhone development companies in the industry. During this process, five areas of evaluation are applied to the services provided by each mobile development company with an offering in iPhone development. The five areas included in the evaluation include development quality, application acceptance, design, customer support, and bug testing.
Customer references are also requested in order to perform a more in-depth evaluation of each of the iPhone development companies. Customers are asked various general and specific questions about the projects provided to them in order to better understand how each vendor communicates with their customers and to get a look at the final product of a developed application. Customers often approach bestwebdesignagencies.com independently to provide their feedback about their iPhone development company as well.
During the evaluation process, Y Media Labs was found to provide a highly effective development process which resulting in the successful development of iPhone applications meeting the needs and requirements of their clients. They were also cited as maintaining strong communications and relations with their clients to ensure their clients receive the best overall experience. Based on the above observations, topcreditcardprocessors.com has concluded Y Media Labs to be the best iPhone development company for the month of December 2012.
ABOUT bestwebdesignagencies.com
bestwebdesignagencies.com is an independent research firm with a dedication to providing a list of the best web design companies and web development firms in the industry. Through meticulous research and developed methods for evaluating and ranking companies, bestwebdesignagencies.com has provided customers of web design and development services with a great resource to find a top performing web design company. Evaluations are carried out by a specialized team of researchers who examine thousands of applicants each month. bestwebdesignagencies.com provides their rankings free of charge to companies and individuals searching for a quality web design firm or looking for other design and development services with updates being provided on the first of each month. The website also provides information and resources for those looking to learn more about web design and development services.
To view the rankings of the best iPhone development companies visit:
http://www.bestwebdesignagencies.com/rankings-of-best-iphone-development-companies
To learn more about Y Media Labs visit: