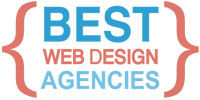 WillowTree Apps Named Second Best Mobile Website Development Company by bestwebdesignagencies.com for December 2012
(PRWEB) December 06, 2012
The independent authority on web design and development, bestwebdesignagencies.com, has named WillowTree Apps the second best mobile website development company for the month of December 2012. Each month thousands of companies are considered during the evaluations while only the ten best companies offering mobile website development services are included in the rankings. Businesses use the list of the best to help them find their best fit service provider to create a mobile website.
WillowTree Apps is a mobile application and website development agency which focuses on creating unique and effective experiences for companies hoping to utilize mobile platforms. Their agile development and optimized designs allow them to create a strong experience for users in a limited real estate. They produce award winning services in mobile website development, facebook development, iPhone development, iPad development, and Android development.
The process which has been used to identify and rank the best mobile web conversion companies has been developed by bestwebdesignagencies.com over years of research and evaluation. Five points of evaluation are used to benchmark and compare the performance of the top performers in the industry. These five points for mobile website development include conversion, optimization, user interface, functionality, and support.
For a more in-depth evaluation, bestwebdesignagencies.com also connects with customer references of each of the companies included in the evaluations. When connecting with customer references, many are asked various general and specific questions about the services provided and the final product produced. Specific questions may include questions about the process, how the final product has affected their business, and their communications with the vendor.
During the evaluations, customers of WillowTree Apps were vocal about the excellent job and benefits achieved from providing a premium mobile experience for their users. Fast communication and efficient processes were uncovered during the evaluation, leading to the decision to name WillowTree Apps as the second best mobile website development company in the industry. Those looking for a strong and dedicated mobile web development company should connect with WillowTree Apps.
ABOUT bestwebdesignagencies.com
bestwebdesignagencies.com is an independent research firm with a dedication to providing a list of the best web design companies and web development firms in the industry. Through meticulous research and developed methods for evaluating and ranking companies, bestwebdesignagencies.com has provided customers of web design and development services with a great resource to find a top performing web design company. Evaluations are carried out by a specialized team of researchers who examine thousands of applicants each month. bestwebdesignagencies.com provides their rankings free of charge to companies and individuals searching for a quality web design firm or looking for other design and development services with updates being provided on the first of each month. The website also provides information and resources for those looking to learn more about web design and development services.
To view the rankings of the best mobile website development companies visit:
http://www.bestwebdesignagencies.com/rankings-of-best-mobile-website-development-companies
To learn more about WillowTree Apps visit: