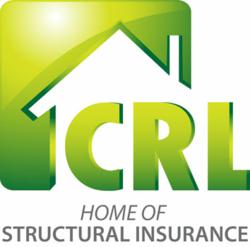 "C-R-L.com, the home of structural insurance, launches 'Win an iPad' competition on Facebook."
London, UK (PRWEB UK) 11 December 2012
C-R-L.com, "the home of structural insurance", has boosted its online presence and social media activity with the launch of a new Facebook page (http://www.facebook.com/pages/CRL-Management-Limited/105373549628338?ref=hl). New followers are encouraged to join the page by being entered into a competition to win an iPad when they 'like' the new page.
"We plan to make online marketing and social media a key focus of our marketing mix in 2013," says C-RL.com MD Steve Mansour. "Proactivity in this area of communication is of enormous importance to C-RL.com in terms of connecting with new clients and staying in touch with our current members. We also have a policy of hiring new staff through social media channels," he adds. "C-R-L.com now has an in-house team dedicated to maximising the impact of our social media activity, which will also include mediums such as LinkedIn, Google+ and Twitter."
As one of the UK's pre-eminent structural defects insurance providers, C-R-L.com recognises that social media is the future for all technology-savvy companies that want to stay ahead of the competition. The launch of this Facebook campaign is the first step in what is set to be an exciting year for online marketing at C-R-L.com.
---ENDS---
About CRL: CRL is one of the pre-eminent providers of structural defects insurance in the UK and Ireland. Approved by most major lenders, CRL offers a fast, reliable solution to both builders and industry professionals looking for flexible building insurance to suit the specific needs of each individual project and client. CRL is also authorised and regulated by the Financial Services Authority (FSA) and covered by the Financial Services Compensation Scheme (FSCS). For more information visit: http://www.c-r-l.com
Notes to Editors: Structural insurance covers homeowners from defects that may not, or could not, have been detected by a Surveyor at the time of building. These defects could be the result of bad workmanship on the part of the builder, a design fault, defective material and other components or emanate from problems arising underneath the property that cause the building to move. Many mortgage lenders will not provide finance for new builds if it is not in place. The CML (Council of Mortgage Lenders) require there to be a 10 years structural insurance policy in place if a financial institution lends money on the property, as often structural defects are not provided for in household buildings insurance for the first 10 years of the life of the property, as this is deemed the high risk period for such defects to occur.
Press Enquiries: Daisy Omissi | +34 656 691 266 | daisy(at)C-R-L(dot)com
Sales Enquiries: Steve Mansour | +44(0)20 7127 5198
LONDON | +(00)353 16852043 DUBLIN | +44(0)29 2099 0183CARDIFF | +44(0)131 224 0328 EDINBURGH | +44(0)28 9066 7899 BELFAST / Steve(at)C-R-L(dot)com