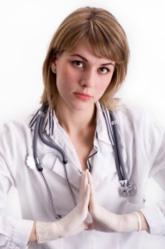 Urinary incontinence is one of the most under-reported medical conditions in the United States.
Scottsdale, AZ (PRWEB) December 05, 2012
The U.S. Department of Health and Human Services reports that nearly 13 million American battle urinary incontinence. Yet most don't know where to get incontinence help because the problem is one of the most under-reported medical conditions.
Now, a new site is tackling the sometimes embarrassing problem head on.
"Unfortunately, many people suffer with this condition in silence," said site spokesperson Shelly Vickerson. "The focus of our site was to offer help to those who may otherwise be too ashamed to ask for it."
Every type of urinary and fecal incontinence is explained. All of the treatment options and over-the-counter products for men and women that are available are also discussed.
This issue is generally a byproduct of an underlying medical condition. Vickerson says that failing to seek help can sometimes lead to bigger health problems down the road.
"We implore those looking for incontinence help to consult with their doctor or physician," said Vickerson. "However, you can research your condition and symptoms so you know what to expect prior to visiting a health care professional."
Humans aren't the only ones afflicted with this condition in the United States. Vickerson explains that incontinence in dogs is nearly as common of a problem.
"Millions of American dogs have issues that could be confused for other problems. We always encourage pet owners to visit a veterinarian to get to the bottom of the problem, but we cover all angles of this problem on our new site too."
For incontinence help, symptoms, type and treatment options, please visit incontinenthelp.com.