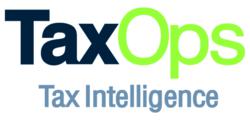 I have the flexibility to balance work and family life how I want, as long as the work gets done well.
Denver, Colorado (PRWEB) December 06, 2012
TaxOps has been named the best small firm to work for by Accounting Today. This award recognizes TaxOps for its commitment to creating a workplace environment that values and supports the professional and personal success of its exceptional staff.
TaxOps work culture separates it from the pack. With no time sheets, office hours or dress codes, "I have the flexibility to balance work and family life how I want, as long as the work gets done well," said Ramona Gross, a tax senior at TaxOps.
The firm also places a high emphasis on real-time mentoring and coaching aimed at developing technical knowledge as well as soft-skills such as people and project management capabilities. "Our endgame is to provide an environment that enables our people to work less, make more and be more valuable," said Mr. Amann.
Earlier in 2012, TaxOps was named to the Inc. 5000 as one of America's Fastest Growing Companies. The combination of these two awards is testament to the success of TaxOps' innovative business model in driving growth through high-quality solutions designed with the best interest of clients and employees in mind.
The Accounting Today award criteria is based on workplace policies, practices, philosophy, systems, demographics and a survey to measure employee experience. Only U.S. accounting firms with at least 15 employees in business for more than 1 year are considered for the award. The Best Accounting Firms to Work for list is made up of a total of 100 companies, split into three groups: 47 small-sized companies (15-49 employees), 45 medium-sized companies (50-249 employees) and 8 large-sized companies (more than 250 employees). TaxOps achieved top ranking in the small-sized company category.
About TaxOps
TaxOps delivers customized tax solutions that drive business value. The firm is founded by former Big Four tax executives who are committed to delivering value-driven solutions based on specific client goals. TaxOps attracts clients nationwide with its innovative business model built on flat-fee, value-based pricing and year-round consulting, which offers the best results and the best working environment for clients, employees and partners. In addition to tax outsourcing, TaxOps offers more specialized solutions and expertise through TaxOps Minimization and TaxOptimization.