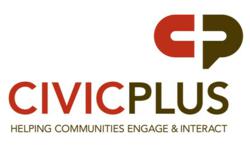 To have Inc. Magazine honor our business for the second time in a year is just huge. -Ward Morgan, CEO
MANHATTAN, Kan. (PRWEB) December 06, 2012
CivicPlus, the leading provider of government websites and community engagement software, has added another national workplace award to its already impressive trophy case, as Inc. Magazine on Tuesday listed CivicPlus as a winner in its inaugural "Hire Power" awards for the state of Kansas.
This award is, as explained on Inc.'s website, "a salute to the job creators who are restoring lives and rebuilding the economy by putting Americans back to work." CivicPlus is seventh on the list of Kansas companies, which include such businesses as GTM Sportswear (also headquartered in Manhattan) and Freightquote.com, based in Lenexa.
CivicPlus created 58 jobs last year, boosting the total employee count to 126. This includes staff in Manhattan as well as regional sales staff across the United States.
The honor comes on the heels of CivicPlus being named No. 3,532 on the Inc. 5,000 list for the second year in a row as one of the fastest growing privately held companies in the nation.
"To have Inc. Magazine honor our business for the second time in a year is just huge," CEO Ward Morgan said. "We are grateful for the recognition and we are also thankful that our business has developed to the point where we had to hire so many talented and dedicated people. They are the ones that are doing the heavy lifting, so to speak. It's a great feeling to be recognized by such a great business magazine."
This award adds to a very strong year for CivicPlus. CivicPlus was also named one of the "50 Most Engaged Workplaces in the U.S." by Achievers.com and won the 2012 Alfred P. Sloan Award for Excellence in Workplace Effectiveness and Flexibility.
About CivicPlus
Based in Manhattan, Kan. CivicPlus has designed more than 1,200 local government websites serving 43 million citizens throughout North America. A recipient of the Center for Digital Government's Best Fit Integrator Award for delivering extraordinary digital solutions to public IT projects, CivicPlus transforms municipal websites into powerful two-way communication platforms that increases citizen participation in local government. The CivicPlus Government Content Management System (GCMS™) now offers more than 60 applications including Citizen Request Tracker, MuniMobile, Facebook and economic development tools. Founded in 2001, CivicPlus was selected by Inc. Magazine as "One of the Fastest-Growing Privately Held Companies in the U.S." in 2011 & 2012. For more information visit http://www.civicplus.com.