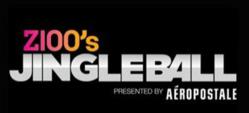 New York, NY (PRWEB) December 05, 2012
Jovani Fashions has had a ton of surprises these last couple of months. From their announcement as official evening wear sponsor for Z100's Jingle Ball that will be lighting up Madison Square Garden this Friday night, to their Ultimate giveaway, which includes a meet & greet with Ne-Yo, Jovani is making a glamorous statement this holiday season. To top it off right, the New York-based fashion house announces another surprise this holiday season— Danielle Jonas, star of the hit reality show "Married to Jonas," will be the new face of Jovani at Z100's Jingle Ball concert this Friday, December 7th.
Danielle, who is married to Kevin Jonas of the Grammy nominated music group Jonas Brothers, will have all eyes on her as she rocks it out in Jovani's commercial airing during this year's Jingle Ball concert. The twenty-second commercial will feature the reality star wearing some of Jovani's newest designs for 2013, and is scheduled to play three times throughout the show. Jovani, the official evening wear sponsor for Z100's Jingle Ball, is excited for their collaboration with Jonas for this year's holiday concert. After the fashion house was featured on the E! series "Married to Jonas" as Danielle searched for a prom dress for her younger sister, Jovani felt that it was only natural to partner with the Jersey girl for the concert of the year. Her fun and easy-going style is perfect for Jovani's dresses that fit any occasion.
Not to mention, Jovani will be at the pre-event extravaganza at Hammerstein Ballroom this Friday before the concert. From 12-6pm on, fans can walk up to a Jovani model to receive free gifts before the best show of the year. The event is open to all fans—no Jingle Ball tickets needed.
Z100's Jingle Ball Concert will feature some of the world's biggest performers. With a lineup that includes Justin Bieber, Taylor Swift, Ne-Yo, and UK sensation's One Direction and The Wanted, fans should get ready to rock the night away to this year's biggest hits. In addition to Danielle's role in Jovani's commercial for Z100's Jingle Ball concert, she will be featured in the fashion designer's ad campaigns for Seventeen Prom and Teen Prom this spring. The ads will showcase Jonas in some of Jovani's signature pieces for 2013. Additional photos of Danielle wearing Jovani can be seen at http://www.Jovani.com starting this Friday.
Jovani is known for creating one-of-a-kind, show-stopping pieces that are coveted all over the world. From elegant evening gowns to chic cocktail dresses, there's nothing that this fashion house doesn't have.
Company
Jovani Fashions designs and manufactures elegant evening dresses that are perfect for any occasion. Offering an extensive collection of dresses for prom, evening, bridal, cocktail and couture, the New York-based fashion house sells in over 3,000 stores worldwide. The stylish pieces can also be found in major department stores like Neiman Marcus, Nordstrom and Bloomingdales. Jovani is known for their quality and glamour, and is a favorite among A-list celebrities.
Contact: Lianne Gourji and Felicia Garay-Stanton
Phone: (212) 279-0222