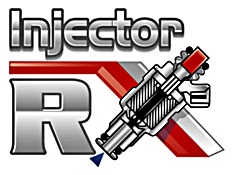 Houston, Texas (PRWEB) December 06, 2012
Injector RX is a well-established service provider in the niche of fuel injector cleaning and customer testimonials support the idea that the inexpensive procedure performed by the specialists of this company can extend the lifespan of their injection system.
In addition to reconditioning fuel pumps constructed by Yamaha, they are also servicing virtually all types of fuel injectors in the automotive niche, including the ones of ATVs, motorcycles, snowmobiles, marine or automobiles.
The resounding success recently reported by Injector RX is in direct correlation with the introduction of an innovative and efficient way to clean Yamaha HDPI fuel pumps. The success rate of the ultrasound procedure implemented for this purpose is approximately 99.9%. Following the overhauling, the single/double/dual Yamaha HDPI system performs like new, eliminating the need to replace the costly component.
Customers consider this service advantageous because replacing a single Yamaha pump is an expense of $1,450, whereas for a double Yamaha pump the price goes up to $2,900. Employing the services of Injector RX, the single pump reconditioning procedure only costs $300 and the double pump overhauling $600. Therefore, it is safe to say the company makes owners of Yamaha HDPI fuel pumps "an offer they cannot refuse", which lead to a tripling of their business over a short period of time.
The turn time is another trump card for this company and currently none of the competitors can provide faster pump overhauling on the market. Injector RX is also dedicated to maintaining short turn times and customers receive the fully operational Yamaha fuel pumps between the 24 and 48 hours, depending on the model and difficulty of the process as well as workload. By comparison, the standard turn period varies between 2 and 3 weeks.
The business growth also stems from their frequent collaboration with marine services centers that require urgent reconditioning of their fuel pumps in order to have the watercrafts up and running in order to respect their schedules. Injector RX's ability to overhaul the pumps and slash down the costs have made them an invaluable partners for the aforementioned companies.
The offices of the company are located in 12201 Dover Street, Houston, TX 77031. Customers can contact Injector RX via phone at 281-738-3635 or by email at injectorrx@gmail.com. Working hours are between 6 A.M and 8 P.M. on weekdays.