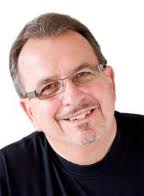 Minneapolis, MN (PRWEB) December 06, 2012
The Captive Insurance Companies Association (CICA) announces the conference line-up for the CICA 2013 International Conference March 10-12 at the Westin Mission Hills Resort & Spa in Palm Springs, CA.
Dennis Harwick, CICA's president, notes, "When the CICA Program Committee started putting the 2013 International Conference together, everyone was wondering what was just over the horizon in this era of change -- so that is where we are focusing during the CICA 2013 International Conference – 'New Horizons'!"
CICA attracts the perfect balance of captive owners, potential captive owners, captive managers, risk managers, domicile regulators and service providers. Key decision makers from the captive owners attend, along with many people who are just beginning the process to form a captive. They come to CICA because it is a neutral forum.
The CICA International Conference program opens on Monday, March 10 with a keynote address by Ken Gronbach, who will speak on the topic "Charting the Course through Demographic Change". He is an internationally respected demographer who has been able to forecast societal, commercial, economic, cultural and political phenomena with uncanny accuracy. Ken's unusual blend of marketing savvy and common sense demography, based on fourteen years of proprietary demographic study, set him apart.
Program and Speaker Highlights
New Captive Insurance Tax Issues on the Horizon – Procurement Taxes, Regulatory Issues, and NRRA- Kenneth Levinson, Partner, Faegre Baker Daniels LLP; Frederick Pomerantz, Wilson, Elser, Moskowitz, Edelman & Dicker, LLP; Michael Lusk, Vice President-Insurance and Risk Management Archer Daniels Midland Company; Jason D. Kimpel, Partner, Faegre Baker Daniels LLP
Value Driven Enterprise Risk Management for Captives – Jeffrey Driver, EVP/Chief Risk Officer, Stanford University Medical Indemnity Trust; John Celona, Stanford University Medical Center; Edward Hall, Stanford University Medical Center
Successful Strategies for the Exploding Small Captive Market – Dave Provost, Deputy Commissioner-Captive Insurance, State of Vermont; Chaz Lavelle, Partner, Bingham Greenbaum Doll LLP; Peter Kranz, Senior Vice President, Beecher Carlson, Les Boughner, Executive Vice President & Managing Director, Willis Captive Consulting
Advanced Tax Update:Tom Jones, Partner, McDermott, Will & Emery, LLP; Bruce Wright, Partner, Sutherland Ashbill & Brennan LLP; Rick Irvine, Partner, Tax Services Limited, PwC Bermuda
Additional sessions cover topics such as Solvency II, Captive Governance, Captive 101 & 102, Captive Best Practices, new data for the CICA Captive Market Study (formerly the Fronting Survey) and much more. Get the full program.
About the Captive Insurance Companies Association
CICA is the only domicile-neutral captive insurance association. Founded in 1972 by risk managers for their collective benefit, CICA works to provide the foremost education, networking and leadership for captive and risk retention group professionals. Through CICA's personal network focused on the common issues that concern captives and risk retention groups, members are constantly exploring new ways to broaden the use of their captives to increase flexibility in program design, stabilize long-term program costs and increase access to both domestic (U.S.) and offshore reinsurance capacity.
Contact: Dennis P. Harwick, CICA President
Phone: 954-960-2627
dharwick(at)CICAworld(dot)com
http://www.CICAworld.com
Captive Insurance Companies Association
4248 Park Glen Road
Minneapolis, MN 55416
Phone: 952-928-4655
meetings(at)CICAworld(dot)com
# # #