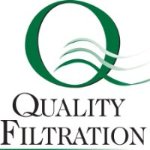 INDA is a strong trade association, and the conference is truly a global event with participants from many backgrounds and business models.
Nashville, Tenn (PRWEB) December 05, 2012
During mid-November the filter manufacturing experts, Quality Filtration, attended the FILTRATION® 2012 International Conference & Exposition in Philadelphia, Penn. The event was sponsored by INDA, the leading global Association of the Nonwoven Fabrics Industry. The organization has sponsored industry-focused events and advocacy efforts in Washington, D.C. since 1968 to increase member sales and market share.
The 3-day conference marked the 21st anniversary of the INDA show, the largest event of its kind for this market segment. The show drew over 1600 participants from 30 countries and 125 exhibitors, a third of whom were from outside the United States. Expo booths featured the latest innovations in filtration products and services, plus an array of training venues, including world-class speakers, educational tutorials, and the opportunity to network with global manufacturers, suppliers and customers.
Filtration topics were taught by global industry experts, including Air and Liquid Tutorials, "Filtration in the Future," Automotive/Transportation and In Situ vs. Lab Testing seminars, and much more. Discussions on global Best Practices, NAFA guidelines, International Filter Testing and other issues were also on the agenda.
"INDA is a strong trade association, and the conference is truly a global event with participants from many backgrounds and business models," stated Don Stacy, President of Quality Filtration. "It presents the unique opportunity for us to discuss issues that impact the filter industry and to gain insights into the trends and evolutions within all areas of the filter supply chain that will help us better serve our customers."
About Quality Filtration
Quality Filtration is a premier filter company that designs, builds and manufactures high performance cartridge and spin-on elements for the global industrial hydraulic and industrial lubrication market. The company quality controls and lab-tests all of its products to meet or exceed specifications of the Original Equipment Manufacturer (OEM) using the most advanced microglass media in the industry. The comprehensive line includes application for a wide range of markets, including pulp and paper, oil reclamation, oil flushing, steel mills, plastic injection molding, automobile assembly and general manufacturing.
About INDA
INDA is the leading global association of the nonwoven fabric industry. Since 1968, INDA has provided a variety of industry focused networking events to help members increase sales and market share. INDA is the nonwoven industry's premier source for market leading education, global forecasts, testing standards and trend reports which provides members the information and knowledge to better plan and execute their business. Through its on-the-ground efforts in Washington, D.C., INDA provides members a strong voice within government on topics that affect the nonwoven industry.