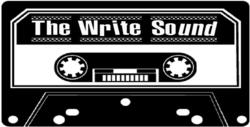 Toms River, NJ (PRWEB) December 07, 2012
With thousands of bands emerging in the United States on a daily basis, gaining recognition and publicity can be difficult to accomplish. East Coast music publicity and promotional company Rock Wreckognition has gone to extraordinary heights to help their bands reach the next level. They've now added one more tool under their umbrella to accomplish this mission.
The Write Sound, formerly Write Track Entertainment and Slick Buck Productions before that, started as a blog for a college project. Since its initial inception in 2009, The Write Sound has become a sought-after web-publication for bands, managers and fans of the New Jersey music scene. It's interviews and reviews have been read world wide, gaining considerable attention from the Jersey music scene, including Maria Mar, host of "Jersey Rock" on 95.9 The Rat.
Having already done interviews and reviews for local bands such as Set It Free, Vextion, BoundAlive and Temporary Grace, The Write Sound now devotes it's service to Rock Wreckognition. With RW doing all it does for the local music scene, their plan for their new partnership with TWS is to not only bring more publicity to bands signed under the RW label, but help further the bands in a way they never thought possible.
The all new The Write Sound can be found at RockWreckognition.com/TheWriteSound