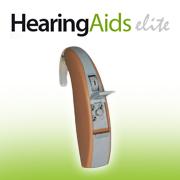 Camas, WA (PRWEB) December 07, 2012
Hearing Aids Elite is pleased to announce the launch of our new blog at http://www.hearingaidselite.com/blog/. This blog is focused on helping individuals understand the benefits and challenges of wearing hearing aids, and on educating consumers on hearing loss, and giving individuals with poor hearing, hope.
Most hearing aid companies focus on sales only; Hearing Aids Elite strives to change that dynamic by giving individuals unbiased information they need to make educated and informed decisions. Losing hearing is frightening and embarrassing, and yet it happens to most individuals as they age. Prior to losing their hearing, individuals that have experienced consistent loud noises while on the job, or at play have an increased risk of developing hearing loss. Additionally, certain medications, certain autoimmune diseases, diabetes, high blood pressure and stroke as well as more common things including earwax buildup and infections can lead to hearing loss.
Through their website, Hearing Aids Elite provides invaluable information for people that want to prevent damage to their hearing and understand the complexities involved in choosing the right hearing aid. Today, there are many hearing aid options on the market, but few companies are dedicated to educating the public. In addition, Hearing Aids Elite makes ordering a state-of-the-art hearing aid online safe and easy. Each hearing aid comes with their 3-in-1 Guarantee that protects their customers from ID theft, provides a purchase guarantee, and guarantees the lowest price.
http://www.hearingaidselite.com puts their customers first and believes that an educated customer is a lifelong customer. Their new blog is the definitive unbiased source for information on hearing loss, preventing hearing loss and hearing aids. To learn more about Hearing Aids Elite products call 888-358-1599.
About Hearing Aids Elite
Hearing Aids Elite offers high quality hearing aids online at discounted prices. The website is centered on hearing health and offers consumers educational information on the causes of hearing loss, relevant medical information, the recognized classification system for hearing loss, and much more information. Their money-back guarantee ensures that their customers are comfortable with ordering hearing aids and satisfaction is always guaranteed.