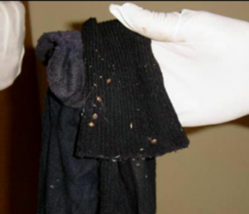 Bed Bug Removal Guide advised Sandy victims to prepare a bed bug spray.
New York, NY (PRWEB) December 06, 2012
Days or weeks after Sandy landed, bed bugs could have spread, though many did not give much thought about it. And based on a report by ibtimes.com, that possibility of bed bug spread prompted relief organizations not to take clothes donations. Meanwhile, wanting to help Sandy victims prevent the pests' presence, Bed Bug Removal Guide advised them to have a Bed Bug Bully prepared.
As said in the International Business Times report, many people were willing to donate clothes for Sandy victims in need. However, there was a problem. Bed bugs could hitchhike on donated clothes and trigger a massive infestation. Because of that, the report shared that relief organizations as the American Red Cross and United Way don't take clothing donations anymore. Instead, it said that they encouraged the public to donate money.
Stating that bed bugs are small and sneaky, Bed Bug Removal Guide said that they could indeed hitchhike on donated clothes unnoticed and cause a bed bug epidemic. And as it said, that will definitely give Sandy victims another problem.
However, although relief organizations already stopped taking clothing donations, it said that Sandy victims could still suffer from bed bug presence. That's because of the evacuations of the many victims to temporary housing facilities. It explained that the high population and traffic on those places could easily transfer bed bugs from one person to another.
Because of that, Bed Bug Removal Guide advised Sandy victims to prepare a bed bug spray. Particularly, it advised them to ready a Bed Bug Bully.
It said that to anybody, Bed Bug Bully is the best bed bug treatment help as it is both effective and safe. Unlike other bed bug products, it stated that it is made with organic ingredients and has passed several federal programs and guidelines as pesticide-exempt.
Additionally, it said that many pest-control companies and homeowners have already proven that Bed Bug Bully safely and effectively works. And so, Bed Bug Removal Guide urged the Sandy-affected residents and all the other bed bug victims to pick it over others. To prove that themselves, it even encouraged them to try the complimentary sample its manufacturer is giving out.