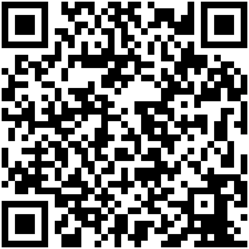 We can increase the information we provide, while saving cost and being resposible towards the environment.
Philadelphia, PA (PRWEB) December 06, 2012
For their upcoming Holiday Concert Series, Philadelphia Boys Choir & Chorale adopts a green and economical way to deliver program content to audiences by using QR codes to direct to web pages specific to each piece.
The cost of printing programs for self-produced concerts is rising, while at the same time the revenue from traditional ads that paid for the printing is declining. Philadelphia Boys Choir & Chorale is committed to its educational mission and needed to find another solution to present in-depth information about the music to their audience.
The solution was found by adopting new technology and using new trends to their advantage. Less and less audience members are turning off their phones during a concert, even if asked. Realizing that, Philadelphia Boys Choir & Chorale has decided to move the program notes for their annual Holiday Concert series to the web. QR codes will direct audience members to web pages with that extra content. There is a dedicated web page for each piece of music and the program contains a QR code next to the title linked to that page.
There are multiple advantages to this approach. Printing costs will be reduced by about 20%. The reduction in paper waste will also reduce the ecological footprint of the events. In addition, the educational and informative content can be expanded by adding links from the web pages. This will enable the audience member to discover even more information about the piece, the composer or the historical context.
The new program format will be used for all three Holiday Concerts on December 15, 21 and 22 (details below). If the approach proves successful, the organization plans to expand the use of QR codes to their international touring program.
Attached is a sample QR code that links to the page about the Bach/Gounod Ave Maria.
About Philadelphia Boys Choir & Chorale
Renowned for its commanding musicianship, intelligence and interpretive abilities, Emmy winning and Grammy nominated Philadelphia Boys Choir & Chorale has cultivated a devoted following worldwide for its highly acclaimed concerts and performances. Established in 1968, its achievements include world tours, recordings with internationally renowned orchestras, television appearances, and praise from critics and audiences worldwide. PBCC continues to break through the most rigid social, political, and cultural barriers as America's Ambassadors of Song.
Jeffrey R. Smith, Music Director, has firmly established PBCC as one of the most successful boy-choirs in America. PBCC maintains an extensive concert schedule throughout the Mid-Atlantic region as well as an illustrious international touring program. In 2011, PBCC performed at the Grand Teton Festival and in 2012 at Pazaislis Music Festival in Lithuania. The 2013 tour will take the boys in red to France with scheduled appearances at Notre Dame and the D-Day Beaches in Normandy. Recent and upcoming engagements include Carnegie Hall, the Kimmel Center, the Mann Center for Performing Arts and the Academy of Music. PBCC has collaborated with Philadelphia Orchestra, Peter Nero and the Philly POPS, Pennsylvania Ballet, Opera Company Philadelphia, Curtis Institute, the Mendelssohn Club, and Chamber Orchestra Philadelphia. Television appearances include Good Morning America, Saturday Night Live and The Today Show.
Upcoming Concerts and Appearances
December 15, 2012, St.Davids Episcopal Church, Wayne, PA, 8 pm, tickets at http://www.phillyboyschoir.org
December 21, 2012, Good Morning America, ABC, 7-9 am, check your local listings
December 21, 2012, Miller Symphony Hall (formerly Allentown Symphony Hall), Allentowm, PA, 8 pm, tickets at http://www.allentownsymphony.org
December 22, 2012, Church of the Holy Trinity, Rittenhouse Square, Philadelphia, PA, 8 pm, tickets at http://www.phillyboyschoir.org