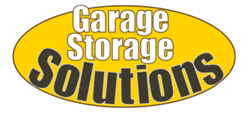 All these product lines have been chosen by me personally because they offer great value and choices to meet your needs to get organized," says Hall. "We make every effort to deliver the products and services on time.
Brick, NJ (PRWEB) December 06, 2012
Garage Storage Solutions, a market leader in garage organization, is pleased to announce the launch of its new website, garagestoragesolutions.us. This user-friendly site provides customers with the best garage organization and storage solutions handpicked by owner Chris Hall.
Within minutes of visiting the site, users learn that if their garage is messy now, it can become a functional usable space.
Garage Storage Solutions is the exclusive dealer for Monkey Bar Garage Storage Systems in Central NJ and Staten Island. Hall also offers Strong Rack Over Head Storage Products, the Garage Storage Cabinet line of products, Ulti-Mate Garage Cabinet line and Arizona Polymer Flooring Products.
About Garage Storage Solutions
Garage Storage Solutions is a market leader in garage makeovers. Developed to cater to the unique needs of its clients, Garage Storage Solutions creates custom solutions that are on target and impactful. GSS offers the best choices on the market today: Monkey Bar S/R systems, Uti-Mate Cabinets, GSC Cabinets, Strong Rack Over Head Storage Systems and Arizona Polymer Floors.
For more information, visit ww.garagestoragesolutions.us, e-mail chrishallcs(at)gmail(dot)com or call Chris Hall at 732-684-2228.