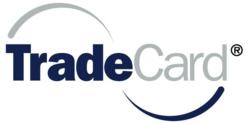 "Europe is one of Guess's fastest growing segments. TradeCard helps them scale their business without adding resources and without putting a strain on suppliers." - Frank Bakker, Vice President, Europe, TradeCard
New York, NY (PRWEB) December 06, 2012
TradeCard, Inc., the supply chain collaboration and global trade platform used by 10,000 retailers, brands, manufacturers and service providers, announced today that leading global brand and retailer GUESS?, Inc. has extended its use of the TradeCard Platform into Europe to standardize its global supply chain. GUESS?, Inc. first began using TradeCard in 2007 to facilitate transactions with trading partners in the U.S. and Asia.
"TradeCard provides a system of record for the supply chain, delivering visibility and process automation that benefit Guess and our trading partners," said Mike Relich, CIO of GUESS, Inc. "All processes from purchase order through settlement occur in one place. This eliminates errors, confusion and paper intensive processes. Some of our European suppliers were asking us to move onto TradeCard to make their lives easier."
Previously, GUESS Europe was relying on manual processes and letters of credit to facilitate transactions. The deployment of TradeCard in Europe will eliminate the need for letters of credit and provide an automated environment for communicating with suppliers and trading partners on orders and settlements. GUESS?, Inc. benefits from clear visibility into the status of orders. Suppliers have visibility to know when and how they will be paid.
"Retailers and brands today are using the TradeCard Platform to drive smart business growth," said Frank Bakker, Vice President, Europe at TradeCard. "Europe is one of Guess's fastest growing segments. TradeCard helps them scale their business without adding resources and without putting a strain on suppliers."
About GUESS?, Inc.
GUESS?, Inc. designs, markets, distributes and licenses a lifestyle collection of contemporary apparel, denim, handbags, watches, footwear and other related consumer products. GUESS products are distributed through branded GUESS stores as well as better department and specialty stores around the world. As of April 28, 2012, the Company directly operated 503 retail stores in the United States and Canada and 264 retail stores in Europe, Asia and Latin America. The Company's licensees and distributors operated an additional 828 retail stores outside of the United States and Canada. For more information about the Company, please visit http://www.GUESS.com.
About TradeCard, Inc.
Since 1999, TradeCard, Inc. has transformed global supply chain collaboration by boosting visibility, cash flow and margins for over 10,000 brands, retailers, suppliers and service providers operating in 78 countries. TradeCard delivers a cloud-based network that enables complex, multi-enterprise sourcing transactions across multiple layers of the supply chain. More than 45,000 individual users leverage the TradeCard Platform to streamline transaction flows, from purchase order through production tracking, shipment and payment. Embedded financial services throughout the supply network reduce capital costs and minimize risk. Multi-enterprise collaboration on the platform delivers visibility into the movement of goods, from raw materials to the store shelf. TradeCard's on-the-ground trade experts around the world allow entire supply networks to rapidly join and drive value through the platform.
The world's leading retailers and brands, including Levi Strauss & Co., Columbia Sportswear, Guess and Rite Aid, leverage the TradeCard Platform and its member network for sourcing and global trade. TradeCard, Inc. is headquartered in New York City, with offices in San Francisco, Amsterdam, Hong Kong, Shenzhen, Shanghai, Taipei, Seoul, Ho Chi Minh City and Colombo. TradeCard is located online at http://www.tradecard.com.
# # #