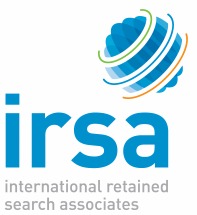 San Antonio, TX (PRWEB) December 06, 2012
International Retained Search Associates (IRSA), a global corporation of boutique search professionals announced today the creation of an award to recognize the art and science of professional recruitment. The award is given to an individual who has dedicated his or her professional life to contributing to the art and science of talent development.
The David Knutson Memorial Award for Lifetime Achievement in Recruiting carries the namesake of the acclaimed recruiter and member of the National Association of Personnel Services (NAPS) Hall of Fame who passed away in 2011. Like Knutson himself, the award recognizes contributors who show excellence in their field and advance Knutson's core principles: being honest, direct, ethical and human.
"This is the Heisman Trophy of recruiting," said Ted Konnerth, PhD., Executive Director of IRSA. "It is the kind of award that would have made our friend Dave Knutson proud."
Konnerth, who is also president and CEO of Egret Consulting Group, the largest retained search firm specializing exclusively in the electrical industry, collaborated with IRSA colleagues in conjunction with NAPS to identify industry leaders in recruitment and talent development, including search practitioners, corporate talent executives, academicians and thought leaders. IRSA interviewed and selected the finalist: Danny Cahill, president and managing partner of Hobson Associates and owner of AccordingtoDanny.com.
"Danny is an iconic search professional. He's an author, playwright, trainer, speaker, and was a friend to Dave Knutson," Konnerth said.
As executive director of IRSA, Konnerth presented the David Knutson Memorial Award for Lifetime Achievement to Cahill on Sept. 20 at the annual NAPS conference in San Antonio, with more than 300 people in attendance.
"This award represents a designation all professional contributors to talent definition and development should aspire to obtain," Konnerth said. "We felt the search industry is remarkably bereft of recognition. There are no rewards that honor people who are dedicated to the identification and development of talent. This award transcends all contributors to talent development; recruiting firms, trainers, corporate CTO's, authors and consultants."
Moving forward, the award will annually honor those who recognize the importance of talent assessment and development. The award will continue to be a collaboration between IRSA and NAPS, as well as the talent industry at large.
About International Retained Search Associates
International Retained Search Associates is a global organization comprised of managing partners and search practice experts who specialize in providing executive retained search for multiple vertical markets. With a presence on three continents in more than 50 specialty markets, IRSA provides global executive searches for client companies. IRSA managing partners and practice leaders are uniquely qualified in their specialty areas, providing executive through C-level search for manufacturing, healthcare, industrial, service, consumer products, technology, legal, life sciences and professional financial services. For more information about IRSA, visit http://www.internationalretainedsearchassociates.com, call (847) 970-5949 or email admin(at)internationalretainedsearchassociates.com.