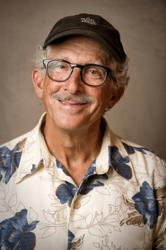 La Jolla, California (PRWEB) December 06, 2012
Career Talk Host Henry DeVries welcomes Neil Senturia, CEO of Blackbird Ventures, to discuss "Technology Career Trends." This UC San Diego Interactive Radio program will air live on December 12 at 10:30 a.m.
Senturia also serves as CEO of Oberon Fuels, which is developing a clean alternative to diesel fuel. He and his wife Barbara Bry teach entrepreneurship at UC San Diego and write a weekly column for UT San Diego about entrepreneurship. He is also the author of "I'm There for You Baby, The Entrepreneur's Guide to the Galaxy," which is filled with valuable rules for entrepreneurs.
Neil Senturia's diverse endeavors range from writing sitcoms to technology with a stint as a real estate developer in the middle. He has been CEO of six technology companies, three in software, one in material science, one in media and most recently clean tech. His companies have been sold to Cisco, Kofax and Lockheed Martin.
Senturia has taught new venture creation as an adjunct professor in the MBA program at San Diego State University and has served on the board of directors of SDSU's Entrepreneurial Management Center. Currently he teaches entrepreneurship at UC San Diego's Jacobs School of Engineering von Liebig Center for Entrepreneurism and Technology Advancement (http://www.vonliebig.ucsd.edu). He is a member of the San Diego Venture Group (http:/http://www.sdvg.org) and the MIT Enterprise Forum.
His numerous honors include winning the Microsoft Retail Application Developer Award twice, the Arnie Karush award from the San Diego Software Industry Council, CONNECT's Most Innovative New Product Award in software, and CONNECT's Lifetime Contribution Award in Technology.
Senturia graduated from Tufts University with a B.A. degree in English and received a masters' degree in cinema from New York University. He was a Fellow at the American Film Institute in Los Angeles and served in the U.S. Army from which he received an honorable discharge.
The UC San Diego Extension Interactive Radio program, Career Talk, is hosted by Henry DeVries, assistant dean for UC San Diego Extension and a columnist for Forbes.com. DeVries is an educator, newspaper columnist and author who speaks to thousands of business owners and executives each year, teaching them how to grow their businesses and advance their careers. He is the co-author of Self-Marketing Secrets, Pain Killer Marketing and Closing America's Job Gap.
For information on upcoming guests, visit http://onlinex.ucsd.edu/interactiveradio/careers.html