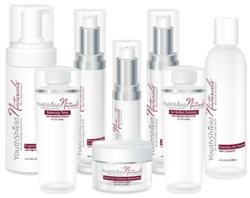 Included in every YouthShield Naturals product formulation is Red Tea Extract, a key ingredient with extensive topical benefits in cosmetic application.
Boca Raton, FL (PRWEB) December 11, 2012
The number-one online retailer of herbal and homeopathic products, Native Remedies (http://www.nativeremedies.com), is pleased to introduce its all-new premium YouthShield Naturals anti-aging skincare system with powerful Red Tea Extract, the ultimate in safe and natural anti-aging skincare products that stimulate and accelerate the skin's natural healing processes.
By focusing on the reparative, anti-aging, and aesthetic improvement processes of the skin, Native Remedies has created some of the most powerful and effective products on the market. Packed with peptides, Hyaluronic Acid, Resveratrol, Seaweed, Red Tea Extract, Squalane, Arnica, and Lycopene, this superior line of skincare delivers endless benefits. The range includes everything a woman needs from cleansers, exfoliators and toners to rejuvenate and restore over-stressed and dehydrated skin, to moisturizers and eye creams that help repair and prevent future skin damage and fine lines.
Included in every YouthShield Naturals product formulation is Red Tea Extract, a key ingredient with extensive topical benefits in cosmetic application. Among its many benefits, studies have shown that Red Tea has natural antioxidant, anti-inflammatory and anti-microbial properties. When combined with botanical extracts, peptides and other ingredients in this innovative line, the results are harmonious formulations that address the dermatological concerns of aging.
The eight YouthShield Naturals products now available include:

Everyday Gel Cleanser with Lycopene
Foaming Cleanser with Alpha Hydroxy 10%
Balancing Toner with Seaweed Extract
Get Buffed Exfoliator with Glycolic Acid 3.5%
Hyaluronic Defense Moisturizer with Brown Algae
Resveratrol Repair Complex with Squalane & Peptides
Soothe & Protect Moisturizing Serum with Hyaluronic Acid
Hyaluronic Defense Eye Cream with Squalane & Arnica
In keeping with Native Remedies' commitment to provide products of the highest quality, efficacy and safety, the YouthShield Naturals products never contain any parabens, sodium laurel sulfate (SLS) or harmful petrochemicals. They are free of synthetic dyes and fragrances and do not contain phthalates, GMOs, or triclosan. They do not contain animal products, are never tested on animals and are available online at http://www.nativeremedies.com, backed by the Native Remedies One Year Unconditional Money Back Guarantee.
About Native Remedies
Founded in 2002, with over 500,000 customers worldwide and more than 250 herbal remedies and homeopathic remedies, Native Remedies is the market leader in specially formulated, compound natural remedies. Native Remedies delivers a unique dual-modality approach for complete holistic wellness by offering OTC homeopathic remedies for relief of symptoms as well as compound herbal remedies for natural support and enhancement of body structure and functions. This provides customers the tools to both manage and mitigate symptoms for immediate relief, while building up their systems for long term wellness. All Native Remedies' holistic health products are available via their website at http://www.nativeremedies.com, and their pet line is sold exclusively at http://www.petalive.com.