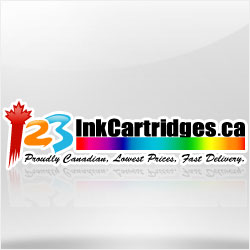 Lachine, QC (PRWEB) December 10, 2012
Online printer supplier 123inkcartridges.ca has been a premier resource for computer and printer related products over the last few years. Recent growth experienced in their number of customers also brought with it a need to expand their already extensive line of products. Recently they added the UrbanTrend Vinaerator to their massive line of products. They continue to stand by their original intent which was to provide only items of the highest quality to their customers. The offer these very high quality products at prices that are reasonable and affordable which makes quality within reach of their clientele.
The online store, 123inkcartridges.ca just added the UrbanTrend Vinaerator to the products which can be ordered online. This device allows wine to breathe so that it can fully release its flavors and aromas. The aerator will remain on the bottle after the wine is poured and then act like a stopper. The addition of this type of product demonstrates to their growing customer base how the company intends on meeting their needs.
This is just one of the products that has been added recently. Customers may look at the full line of products online at: http://www.123inkcartridges.ca/. Site visitors can look through the many different product lines that the company has to offer. If they need any assistance the customer service team will be happy to assist them in making their purchases online. 123inkcartridges.ca ships the purchased products to consumers across Canada and the United States.
About 123inkcartridges.ca
The Canadian based company was founded on the premise that they could provide the highest quality products to consumers and offer them at affordable prices. They began the business by offering printer related products such as ink and toner and quickly expanded to include a wide variety of computer related products and computer accessories. More recently they have added several new lines of products to meet the needs of their growing customer base. Their products can be viewed and purchased online at: http://www.123inkcartridges.ca/.