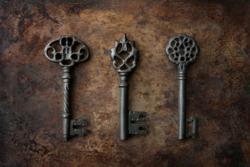 Achieve health, wellness, and reduced-stress living with lifestyle management services from The Royal Keeper.
San Diego, CA (PRWEB) December 07, 2012
The Royal Keeper's innovative approach to lifestyle management is to improve lives and maximize employee performance. "It's a win-win situation, really", says the company's president, Christy Hendricks, who explains the non-traditional pairing of services in this way: "Removing the obstacles to optimal health and time management frees the individual to be a productive employee who is more present, both physically and mentally. It also makes for a much happier human being!"
Employers are increasingly challenged with finding new ways to attract and retain talent. The Families and Work Institute's 2008 National Study of the Changing Workforce (NSCW) found that 87% of employees report that having the flexibility they need to manage their work and personal or family life would be "extremely" or "very" important if they were looking for a new job. "Keeping those employees healthy while assisting them to achieve work-life balance is key to creating a workforce that is engaged, focused, creative, motivated, and productive", Ms. Hendricks asserts.
The Royal Keeper offers wellness assessments, consultations, education, and practitioner services from specialists such as nutritionists and dietitians, personal chefs, home health nurses, massage therapists, and lactation consultants, to name a few. Likewise, the company helps alleviate time deprivation for clients by utilizing personal assistants to manage the daily tasks of home or office organization, meeting and event planning, shopping, errands, and meal preparation. Time management and household efficiency coaching are additional options available to clients.
The Royal Keeper opened in San Diego in 2012 with the mission to provide full service health and lifestyle management support. The Royal Keeper specializes in workplace solutions, wellness education, short term private duty nursing, and personal or executive assistance. More information is available at http://www.royalkeeper.com.
Contact: Christy Hendricks, owner
The Royal Keeper, LLC
(858) 480-5393
http://www.royalkeeper.com
info(at)royalkeeper(dot)com