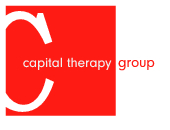 "You're meant to put a lot of faith in your therapist - sometimes young, exciting and energetic isn't exactly what you're looking for but, it should be. Capital Therapy Group has changed the way I view my daily like. - Nina Benson
Washington, DC (PRWEB) December 06, 2012
Based in Old Town Alexandria, VA and serving all of Northern Virginia; Washington, D.C.; and Maryland, Scott Gordon and Capital Therapy Group are the new, hot, place to go and receive advice, counsel, therapy, coaching and treatment for all that ails one in their emotional and spiritual life.
The new and exciting Capital Therapy Group is launching a highly successful, predominantly new therapeutic process and it's caregivers are committed to "join in a therapeutic partnership with someone who sees you, talks to you like a friend only, a friend who has accomplished the very highest in educational, diplomatic, and license standards."
According to Scott Gordon of the Alexandria, VA, Capital Therapy Group "You can live your life more excitingly. How? You first have to recognize that living your life is an exciting activity!"
The Group's philosophy is based around the idea that "all around us are the materials we need to create a happy life. Sometimes those materials are disguised as disappointment, limitations, or challenged relationships. We need a collaborator: someone to help us see and build with the possibilities."
"We won't 'put you in a diagnostic box or sit passively while you do all the work," says Gordon, resident "chill guy" of the Alexandria office. "We'll roll up our sleeves and set about the serious, playful, work of putting your life together."
So how can one know that Capital Therapy Group's staff members are serious, talented, educated mental health professionals? Ask for a copy of the latest paper published by Capital Therapy Group entitled, "The Psychodynamic Theories of Freud with Prominence on Pseudo-Social and Psychosexual growth Drives."
Says Capital Therapy Group patient Nina Benson, "You're meant to put a lot of faith in your therapist - sometimes young, exciting and energetic isn't exactly what you're looking for but, it should be. Capital Therapy Group has changed the way I view my work life and personal life, for the better - of course."
To reach Capital Therapy Group, call (703) 224-8006
To talk to Capital Therapy Group about the free Adolescent Victims of Bullying Support Group, email bully(at)capitaltherapygroup(dot)com.
Learn more about services at http://www.capitaltherapygroup.com.